Hi Experts,
I have what i believe is a fairly simple problem, but because i am no expert with Firewalls and certainly not Fortigate firewalls i am having quite a time of it.
First off, Fortinet Support are utterly useless, so dont go there.
The Fortigate 100A has two DMZ interfaces, this server is connected to the DMZ2.
I have policies in place to be able to RDP to that machine from the Internal LAN of the FW.
We are implementing an Microsoft IIS server and need to access the server from the trusted LAN to the DMZ2 zone. I have created the rule to allow all LAN traffic to the DMZ zone at all times for all services.
The DMZ interface is configured on 192.168.0.1/24 the DMZ server (windows 2003) is on 192.168.0.2/24
I can receive ping's from the trusted interface to the Windows 2003 server (192.168.0.2), but cannot connect to any available services on this host. (RDP, SMB, etc..). The host also cannot reach the internet.
Some images here for the config of the FW at present.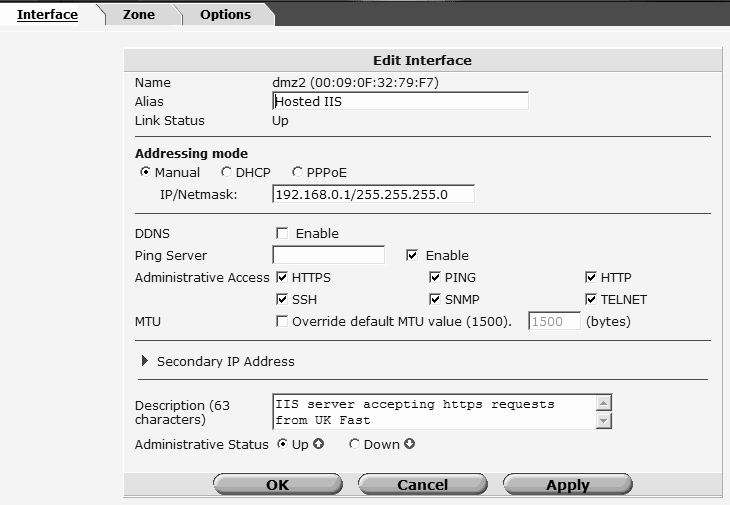 Any ideas how i can get traffic through to this Server?