Hi guys. I'm trying to create a report in BIDS with SSRS 2008 that prompts the user for a location, the user can only choose one of three locations, but at the same time each choice has multiple values assigned to it.
The SQL query has this:
WHERE (LOC_ID IN (@Location))



I setup the report parameters as follows: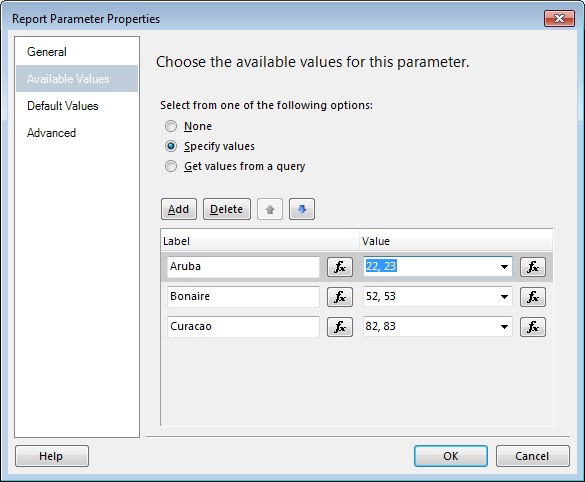 Like that it doesn't work. But if i assign only 1 value to each label, it works fine.
And I also tried with quotation marks, (ex. '22', '23') and still doesn't work.