Hi (again),
For a project of mine, I have the directory hierarchy given in the image attached (11.jpg)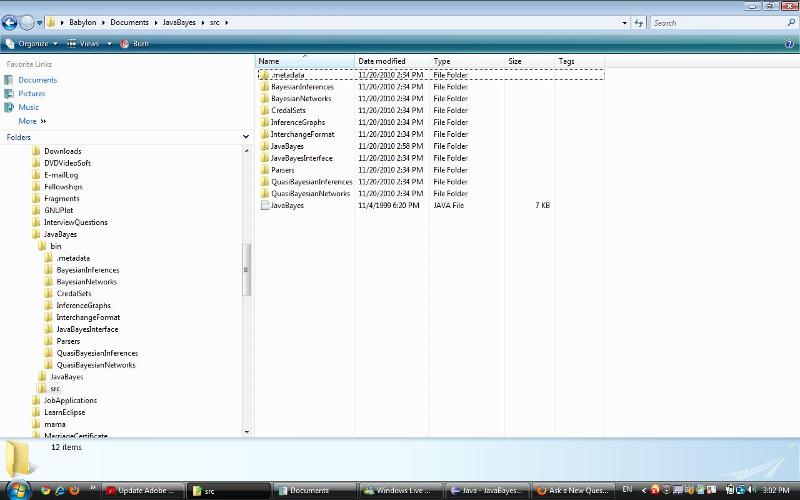 I am trying to get this project working on Eclipse, which (needless to say) I am new to.
The issue is with the java files in the JavaBayesInterface package/directory. They all import the class file JavaBayes.class (stored one directory above them) [i.e. I have src/JavaBayes.java and src/JavaBayesInterface containing files that start with import Javabayes;]. The image below shows a sample file located in JavaBayesInterface, namely ClearDialog.java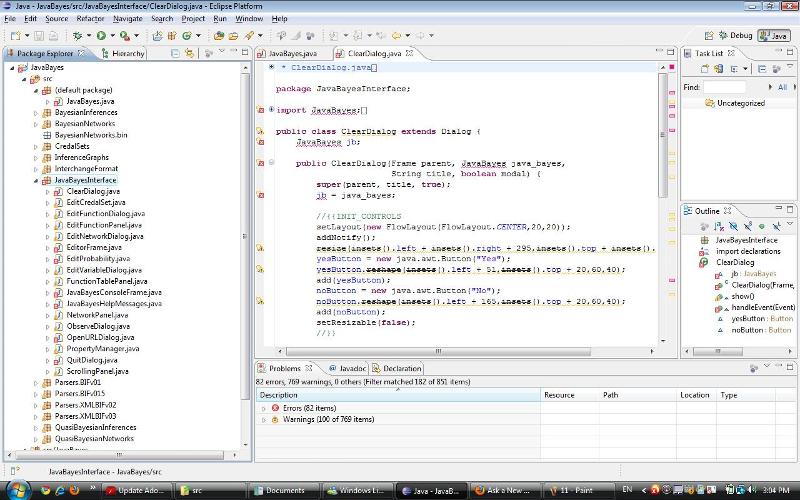 Now, in eclipse, i started a new project, copied everything to it and created a new package. However, eclipse doesn't see JavaBayes.java and all the import statements give me an error (import JavaBayes cannot be resolved) as the eclipse snapshot shows.
My question is: how can I make these files see JavaBayes?
Thank you very much in advance. Your help is appreciated.