Hey all, having an issue with moving Sharepoint Services data. Tried to move it initially and the server crapped out. Wasnt too worried as the site was just created with no content. Removed Sharepoint and reinstalled. Site is up and running fine now. Issue is when trying to move the Sharepoint data again, it errors out. "Windows SBS 2008 Move Data Wizard has stopped working"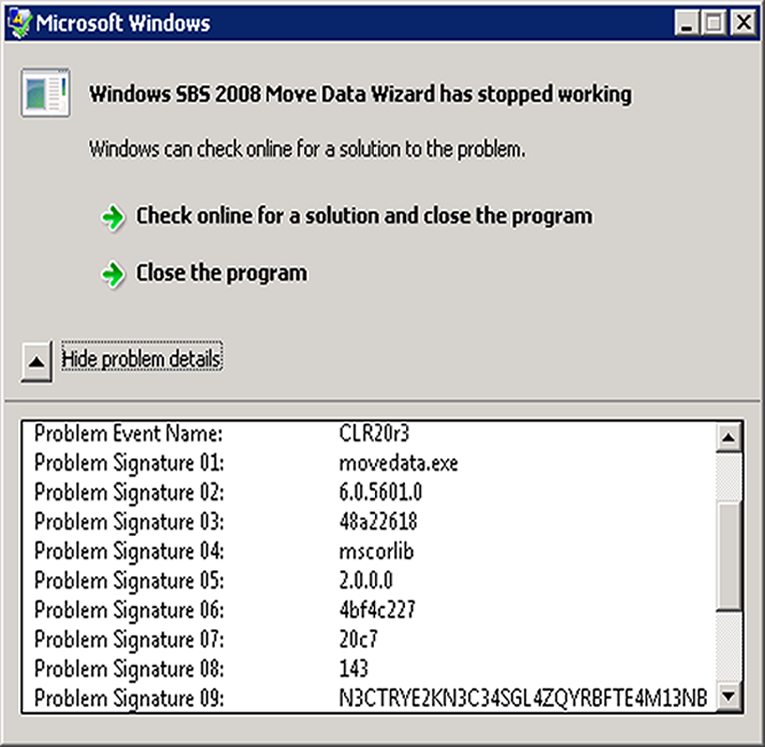 Have attached image of movedata.failure wizard as well as the movedata log file.
MoveData.log
I have complete access to the site and there are no other issues I am aware of.
Any ideas?
Thanks