My Dell 1011 mini netbook took a bad fall and the screen no longer works. LCD is frozen on an old Firefox window and the display never changes.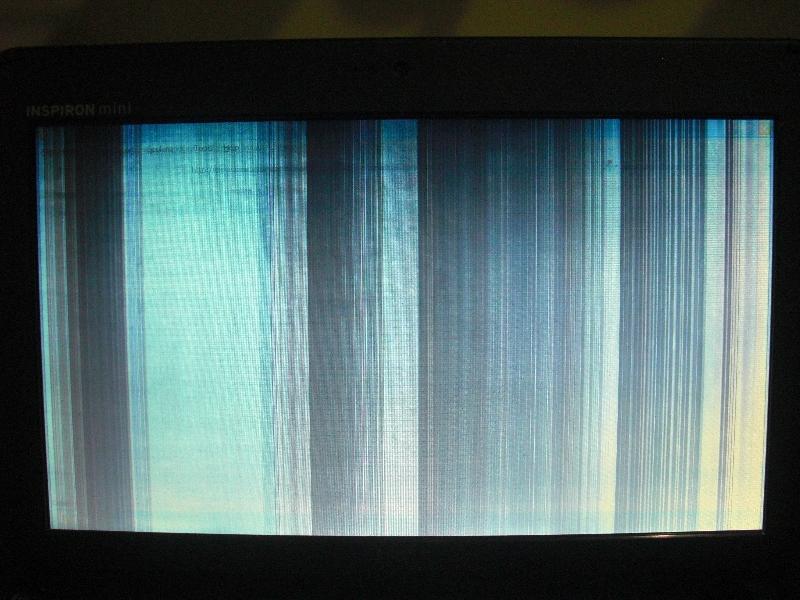 - Works fine when I hook it up to an external monitor (video card is fine)
- The LCD's bulb works fine in that the imagine is not faint and I can increase and decrease the screen brightness as I could before.
- All the connections inside the unit are nice and snug (connection to motherboard as well as the connection to the LCD) but the casing of one cable, from the motherboard to the display, was torn (perhaps from the fall). Inside the casing, all the tiny insulated wires are fine and in good shape. This is the black cable with the tiny white flag on it below.: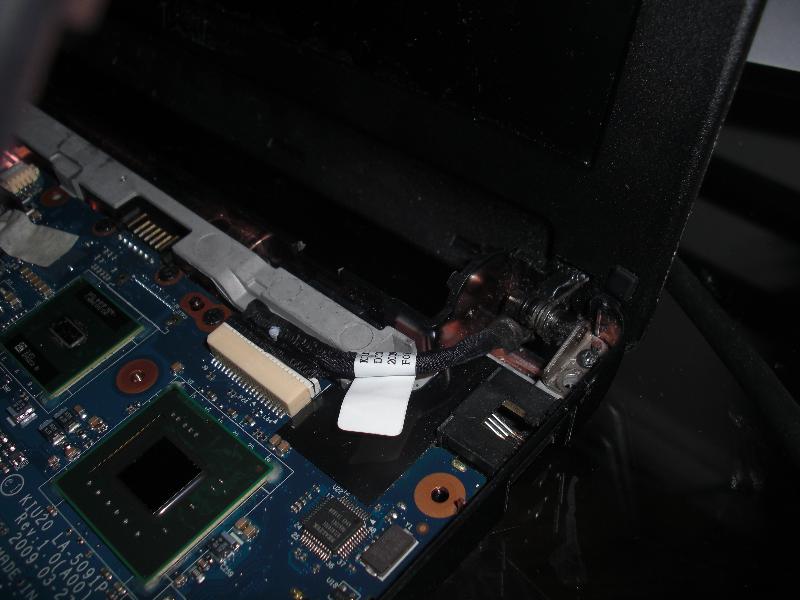 When I switch to the laptop's display (from the external monitor), the screen goes solid white and then fades to the frozen screen you see above with prominent vertical lines.
The parts are easier to see in the service manual:
http://support.dell.com/support/edocs/systems/ins10v/en/sm/display.htm#wp1109848
Can anyone diagnose this?