We are in the process of moving from a 2003 Standard 32b server(with Exchange2003 and AD) to a 2008 x64 Standard Server (with Exchange2010 and AD)
So far we have successfully prep'd the 03 server and migrated AD. All accounts are visible on the 08 server.
We have installed Exchange 2010 successfully on the 2008 Server.
In the exchange console on the new server - I can see all my recipients and mailboxes.
Now the problem:
We cannot iniate a "local-move" to transfer the mailboxes from the 2003 exch db to our new 2010 db. We get "see screen shot" the mailbox does not exist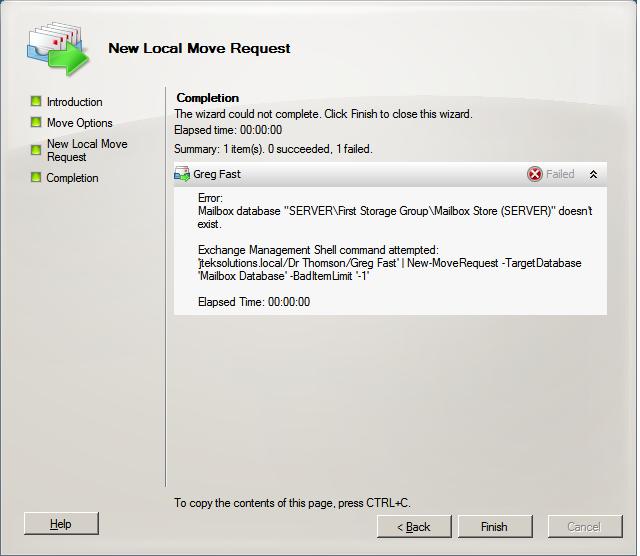 Any one know where to go from here? We are so close to shutting down the 03 server and moving forward
Thanks