Hello,
Can you help me with an Excel (2007) formula to determine the sum of several values in a particular range when the basis for which values to include is defined by values in a different range?
For example, suppose each cell in the range B3:B11 contains some random value as shown in the first screenshot below. Furthermore, suppose some of the cells in the adjacent range C3:C11 contain an "x":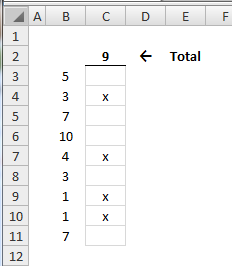 1) What formula would be best to use in cell C2 to display the sum of the column B values for which, in column C, an "x" is present in the corresponding row (i.e. 3 + 4+ 1 +1 = 9)?
2) and, so that the formula could be pasted at the top of additional columns to display a similar total for each: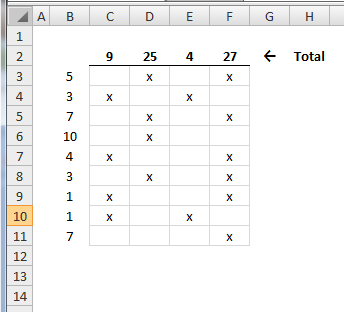 3) and finally, so that any other letter or symbols could be used in place of "x" and still give the totals: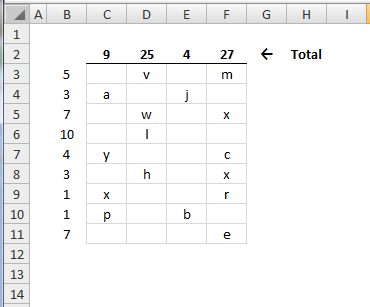 I'm pretty sure the answers to 2 & 3 are to: make the column B reference absolute and use ...,<>"",... respectively but I just wanted to include them to be sure.
Thanks
EE-20101223.xlsx