Dear Experts
I am using PowerBuilder ver 9.0.3, I have created a datawindow (Free From) in order to make the user to fill Info. to update certain tables using a command button which holds the procedure.
The Datawindow has only four fields, I am using GetItem inside command button to get the data from the four fields for processing.
My problem, if the user forgets to to Press TAB or Enter after entering data in Last Field the GetItem command will never get the data from that field.
How can I fix that.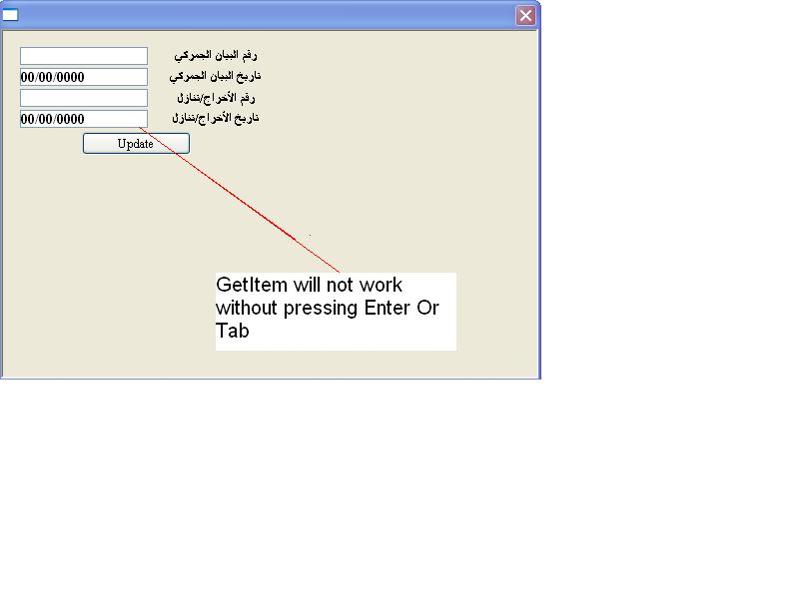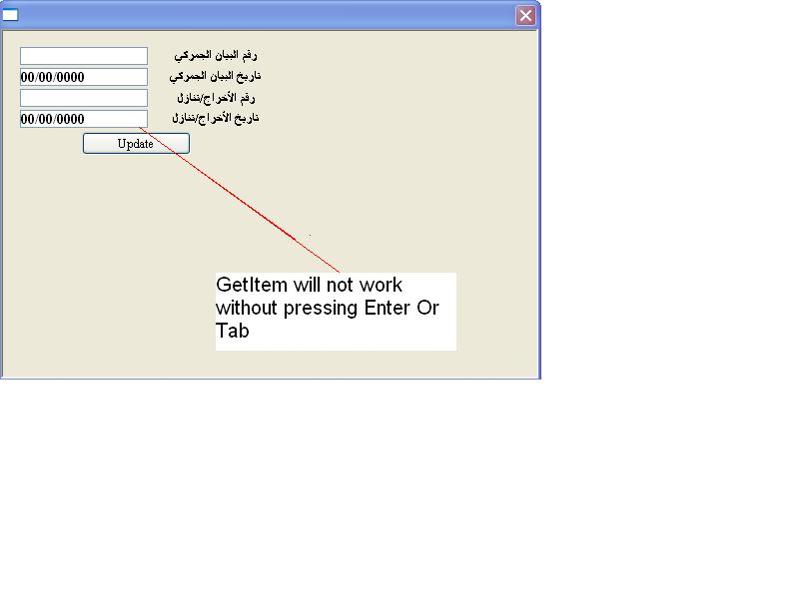 call super::buttonclicked;




setpointer(hourglass!)




vch_no = getitemstring(1,"CUSTOM_VCH_NO")




vch_date = getitemdatetime(1,"CUSTOM_VCH_DATE")




exit_no = getitemstring(1,"CUSTOM_EXIT_NO")




exit_date = getitemdatetime(1,"CUSTOM_EXIT_DATE")