Do anyone have the working qbXML format to add a new bill to QuickBooks ?
I am trying to sync the new bill data to QuickBooks by passing qbXML to QuickBooks Web Connect (QBWC). Add Vendor is success, but stuck on Add Bill qbXML.
Attached the qbXML file I have right now. But this not works for me.
BillAddRq.xml
When I try to add an item in the bill, it returns an error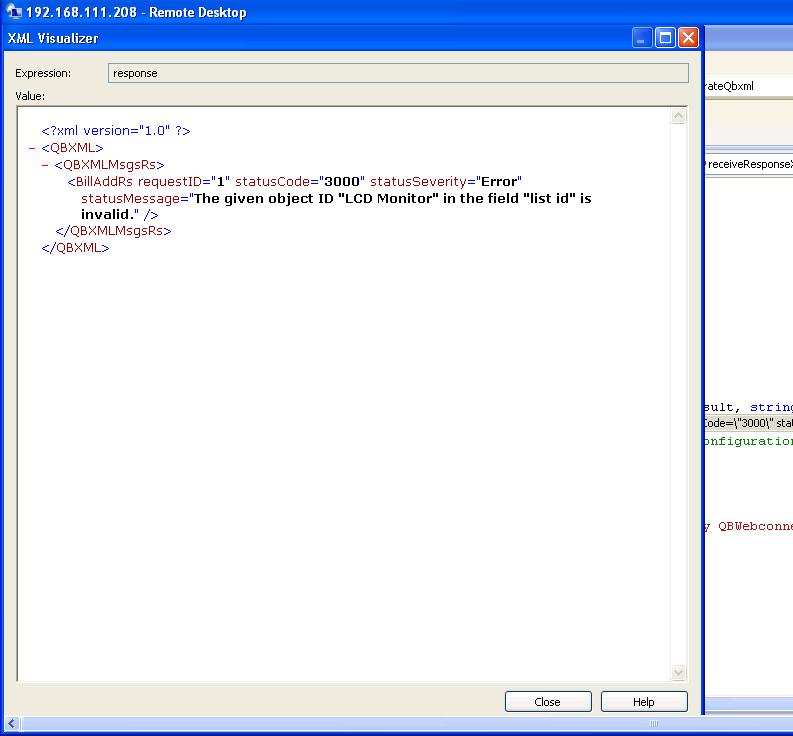 If I am right, something wrong in this part of qbXML.
<ItemRef> 




     <ListID>LCD Monitor</ListID> 




</ItemRef> 



My question is to represent an Itemname in Quickbook, is there anything other than 'ListID' ?
Hope it is clear ?
Thanks
Raj