Greetings Experts!
I have a situation with which I need assistance. I have a BES farm with 6 servers. Three are live and three are standby. One of the standby is also live for BAS.
BES1 - Live
BES2 - Live
BES3 - Live
BES1 - Standby (also BAS Live)
BES2 - Standby (also BAS installed, but disabled, as redundant for BES1Standby)
BES3 - Standby
The three Live servers are physical boxes and the three standby servers are virtual machines. They all connect to a single SQL farm. See the attached map for more clarity: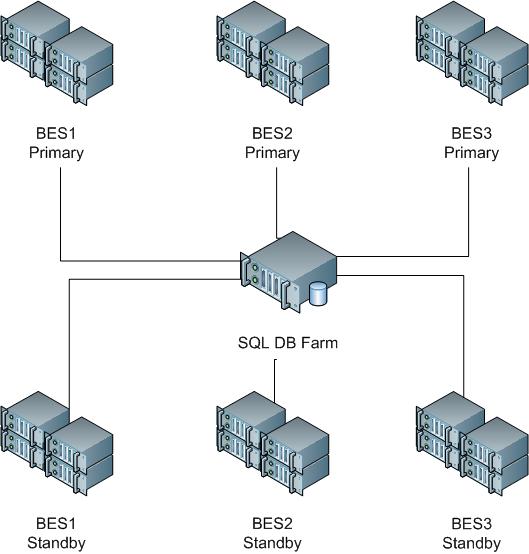 Right now, the three LIVE BES servers (1-3) are booting from SAN. Due to SAN space limitations, I need them to boot from their physical boxes. As far as I know, this will require an OS rebuild (please correct me if I am wrong) to get the OS from the SAN to the local, physical RAID5. Server OS is Server 2008 (
NOT R2
) SP2.
My Question is this:
What is the best process to get the server rebuilt with the SAME BES instance name with as little downtime for the end users as possible?
DrUltima