Hi i have a domain which registrar/webpage hosting/email hosting service were kept with a company. however, i now wish to host my own emails, but let the company continue hosting our company's webpage. please help as i am new to this.
what i did:
1) subscribe custom dns and sendlabs service with dyndns
2) get the company to point the name server of my domain to dyndns
3) on the dyndns website, point the mx records to dyndns as well.
4) download and installl dyndns updater client on my server
5) on the dyndns website, point
www.example.com
to the webhosting company but point example.com and mail.example.com to my server
please see below picture: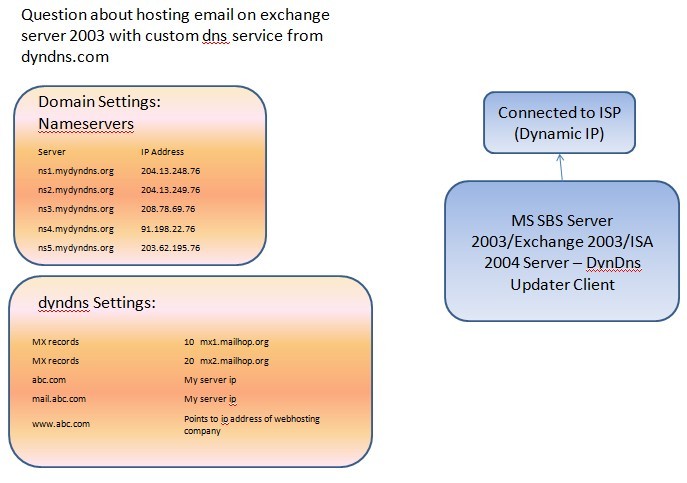 problems i faced:
mails does not come in, but went to the webhosting company's server instead. are there any other settings beside pointing the nameservers to dyndns?