Hello:
I would like to change the Display name a specific user account in our system. There is a user account 'engineer' and the e-mail is 'engineer@domain.com'. However the display name has always been 'WCD Engineer'. The problem is that there is an e-mail group names 'Wcd Engineers'. As a result some users do not send an e-mail to the correct group or person. Please see the attachment.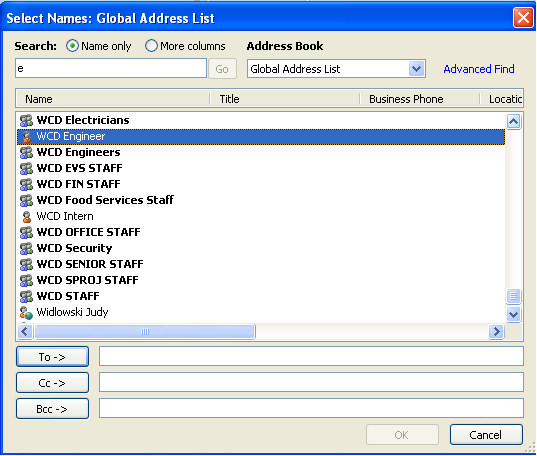 The users logon as 'engineer' . I only want to change the display name. I believe i have doen that in Active Directory.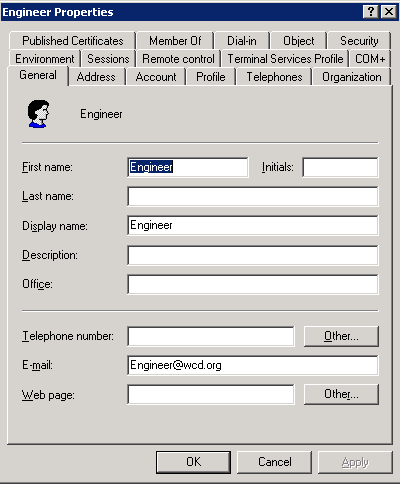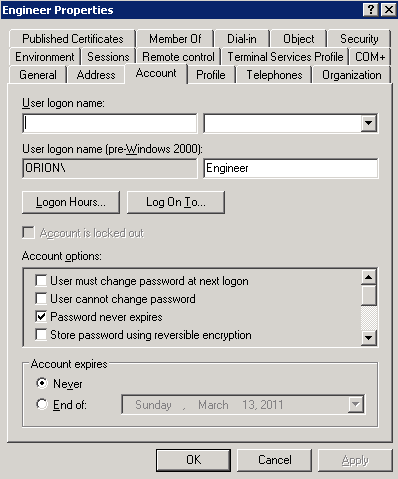 And on the Exchange Server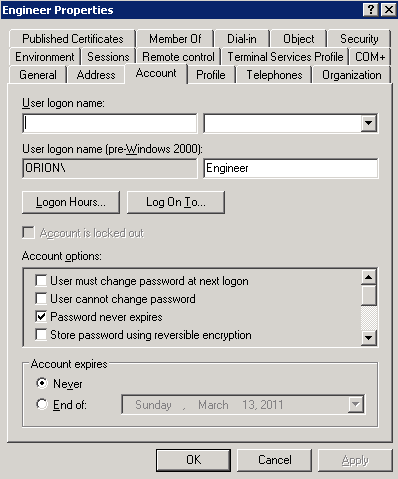 It used to show 'WCD Engineer'. But, whenever I pull of the 'Global Address List' in Out look 2007 it still show 'WCD Engineer'. If I search for 'Engineer' it does not come up. Please see screen shot below.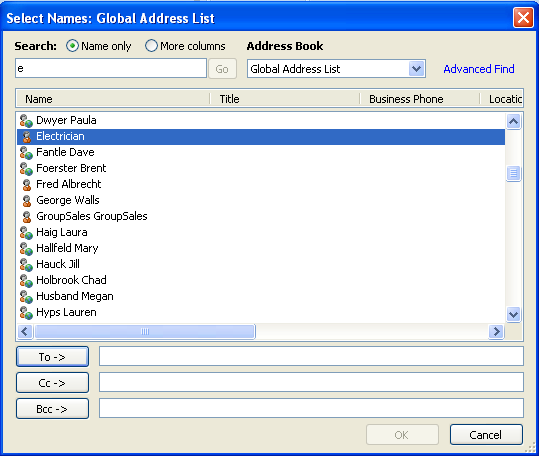 What should I do. I feel like I am close.
exchangesettings.PNG