experts, I'm using the script below, found here:
http://blogs.msdn.com/b/jaskis/archive/2008/11/13/logparser-calculate-no-of-hits-for-different-browser-type-from-iis-logs.aspx
to create a report on browser use on my website. When I run the report, the browser names come up blank for all but one of my browsers. I can't figure out why. Can you help?
i've attaced code snippets and GIF for assistance. as you'll see in the GIF, only FIRefox is shown, the others are blank???
Thanks in advance.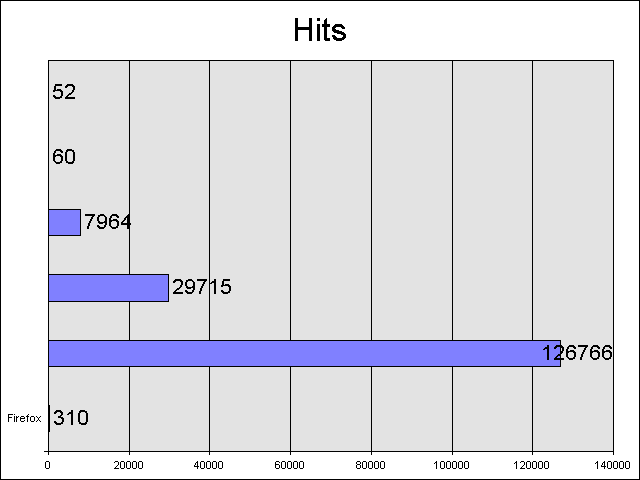 logparser.exe "select case strcnt(cs(user-agent),'Firefox') when 1 THEN 'Firefox' else case strcnt(cs(user-agent),'MSIE+6') when 1 THEN 'IE 6' else case strcnt(cs(user-agent),'MSIE+7') when 1 THEN 'IE 7' else case strcnt(cs(user-agent),'Safari') when 1 THEN 'Safaari' else case strcnt(cs(user-agent),'Opera') when 1 THEN 'Opera' ELSE 'Unknown' End End End End End as Browser,count(cs(User-Agent)) as Hits into c:\pie.gif from e:\temp\logs\ex110111.log group by cs(User-Agent)" -chartType:BarStacked -o:chart -values:ON -view:ON