I downloaded a Microsoft Template Access DB for Task Management:
http://office.microsoft.com/en-us/templates/task-management-database-TC001225356.aspx
I did it just to learn more about forms and subforms.
Now, I have a question. I created a new query that added three fields (PastDue, DueToday, and DueThisWeek). With that query as the record source, I created three forms (used as subforms) that each filter for one of those three criteria. I then have a main form that has these three as subforms.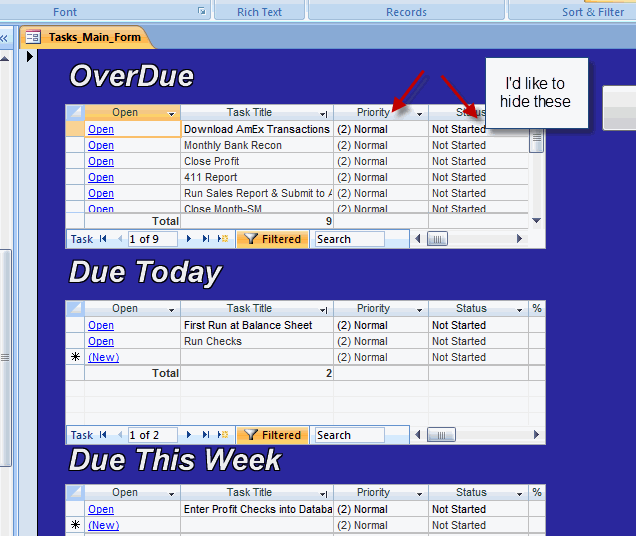 But since I copied and pasted one of the default views, [Open Tasks], and did the same for the subforms, the subform has a lot of fields that I don't wish to show in the subforms. I could delete them from the forms I assume, but I'm wondering why just checking the visible property on those fields to "No" doesn't work.