500 points to whoever can figure out what I need to do to make this poor thing run again!
From the beginning:
While cleaning my desk I spilled most of a glass of wine on my 2006 white macbook (model A1181). It's the 1.836ghz CoreDuo 13.3". Unfortunately it was running at the time. I turned it off and let it dry out for a few days but it didn't want to turn back on. I napped all through computer science 101 (darn cushy chairs) so i really know next to nothing about computers. I looked up the inistructions for taking it apart on ifixit.com and saw that a small capacitor-looking thingy was surrounded by what looked like the acid crud that you scrape off of car battery terminals. In it's untimely demise it left a smoky spot directly above on the top case. I found a new used motherboard on ebay from a seller with good reviews and used ifixit.com instructions to replace it. Everything was fairly simple except that in the process i cracked some of the brittle white plastic rings that rise out of the bottom case and hold these small copper-colored bead-looking things through which screws thread through the board and into the bottom case. Again, I know very little about computers and next to nothing of electricity, so I thought that their only function was to hold the board in place. My roommate has informed me that they could be grounding something. After I put the computer back together with the new/used board it still won't start. I plugged in the charger and the green light on the rectangular bit that plugs into the computer came on, as did the green lights on the underside of the battery which is diagonal from the power plug-in in its position in the case.
I spent $250 on a new motherboard and I just ordered a new $50 top case. I'd really rather not have to get a new laptop. I hate throwing things away.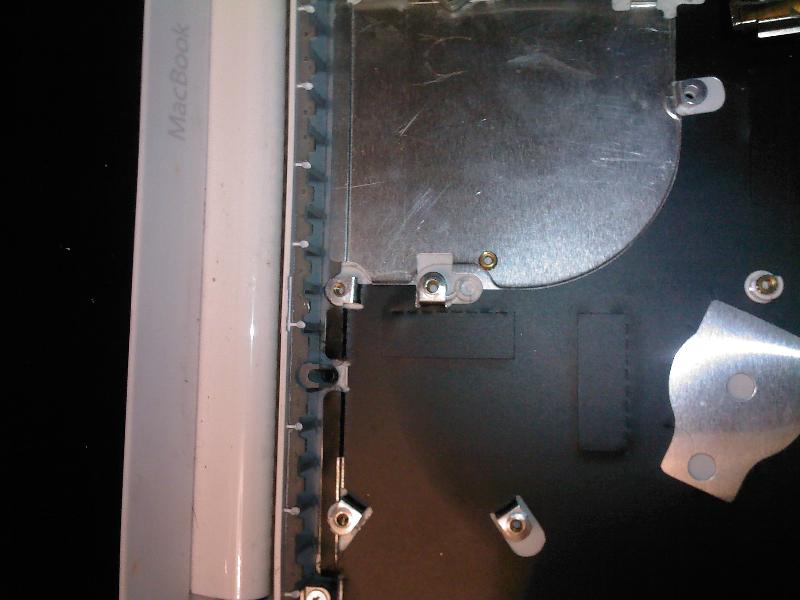 If someone can help me figure out if the copperish beads are important or why this isn't working i will be eternally grateful!