Got called out to a customer site. They have a HP Proliant ML115 Server. They are using the onboard Nvidia Controller and 3 x 250GB SATA hard drives in a RAID5 configuration.
One of the drives has reported SMART failure (Drive 0.1)
Although only one drive has reported failure as shown in the screen shot below: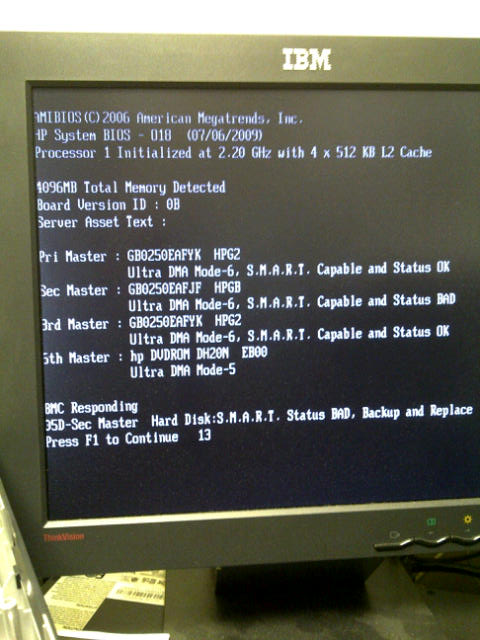 When booting up I get the following message while detecting the arrays: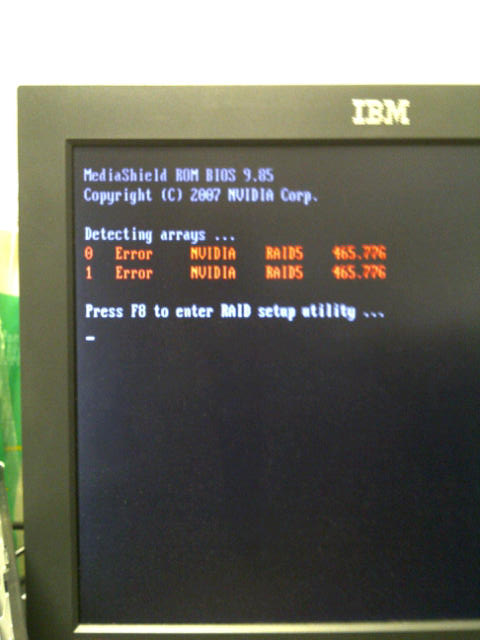 When I press F8, The screen now shows two arrays of one drive only in a error state as shown (it used to show only the one array with all three drives healthy):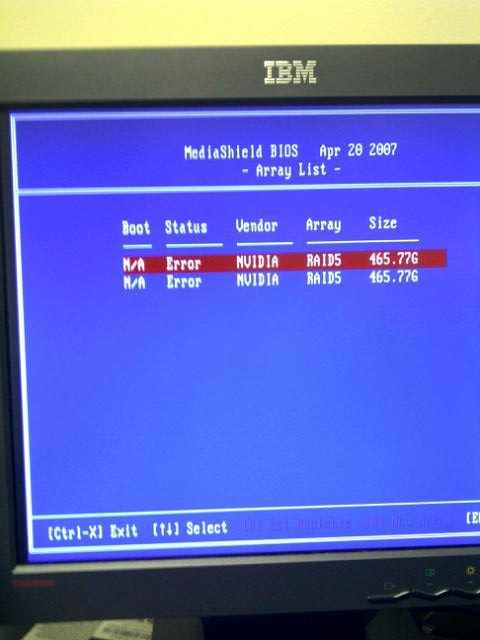 I contacted HP and they sent a replacement drive. THey could not offer any intelligent advice as to what I can do just to "replace the drive and hope for the best"
Unfortunatley the customer also reports that they have not had a sucessful backup in over two weeks. Better than nothing I suppose but if possible I would like to retain the data. THe other two drives I can assume are ok and have the intact parity, I have never dealt with an onboard array controller like this though and am seeking some advice based on experience.
I have hte replacement drive, the question I suppose is, do I replace the drive that has the smart array warning, or the drive that doesnt show up in the array configuration utility at all.
Drive 1.0 doesnt show up when I press F8, but shows fine in the post drive listing.
Advice is appreciated.