Experts,
I have an RDLC report that I am using to generate PDF letters from a database. Each letter (each record in the data source) should be on its own page, but may span multiple pages if necessary. Basically, I have three fields that I use to generate each letter: AddressBlock, LetterDate, and BodyText. The PDF file is generated from a windows app using the Microsoft.Reporting.WinFor
ms.ReportV
iewer class.
I have used the below RDLC layout to generate the letters. I just have a static header and footer, and one list in the body that contains three bound text boxes.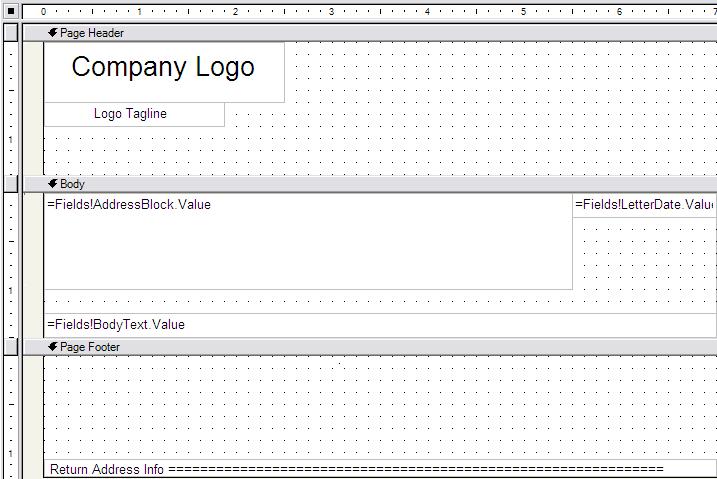 Everything has worked fine until I discovered that if the BodyText text box gets to be just the right size it will go off on to its own page, leaving the AddressBlock and LetterDate text boxes on the first page. This does not happen if the contents are smaller (the letter is generated as just a single page), or if the contents are larger (the letter begins on the first page and spans across multiple pages). In this perfect storm scenario, the contents of the BodyText text box are just long enough to warrant spanning to another page, but instead of the text box beginning on the first page and slightly spanning onto the second, the whole text box moves to the second page, and only the AddressBlock text box and the LetterDate text box are on the first page, with a bunch of white space below.
It is supposed to look like this (if the body can fit on one page):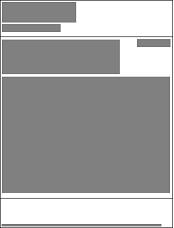 Or this (if the body is longer than what can fit on one page):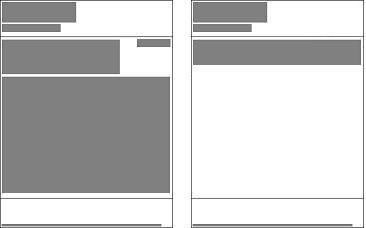 but instead looks like this (incorrect):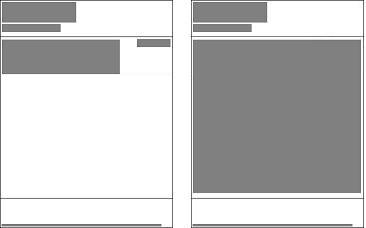 I hope this is just something stupid, as I do not have a whole lot of reporting experience. It has been driving me nuts for days...
Thanks,
Grant