Hello,
I'm trying to figure out how to setup my ESX host/servers up for Network Redundancy and load balancing.
This is what I have currently have on my ESX host #1, which is what I have on my other two ESX host.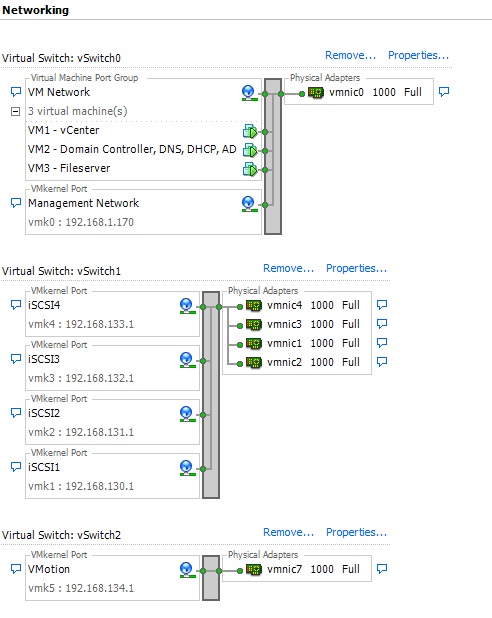 As you can see I have one vnic for vSwitch0 and I have 4 vnics for vSwitch1. Now vSwitch2 in my mind is ok.
I want redundancy and load balancing on this ESX host/server, so I went to vSwitch0 properties, add a adapter wizard and added a unclaimed adapter. I selected active adapters for both vnics, not standby.
When I hit ok, I lost connection to my ESX host/server and I don't understand why. I was wondering if any EE can help me figure this out?
Thanks,
nimdatx