I have set up KMS on a Windows 2008 SR2 machine. As best as I can tell everything is set up correctly. All of our machines are currently activating using MAK keys.
I created a batch file that runs the following commands:
slmgr.vbs /ipk 33PXH-7Y6KF-2VJC9-XBBR8-HV
THH (key is in the technet article)
slmgr.vbs /ato
I can see in the event viewer where machines are contacting the server to activate. I ran slmgr.vbs /dli to see what the machine count was that had activated and it's only at 3 even though over 25 machines have contacted the server for activation.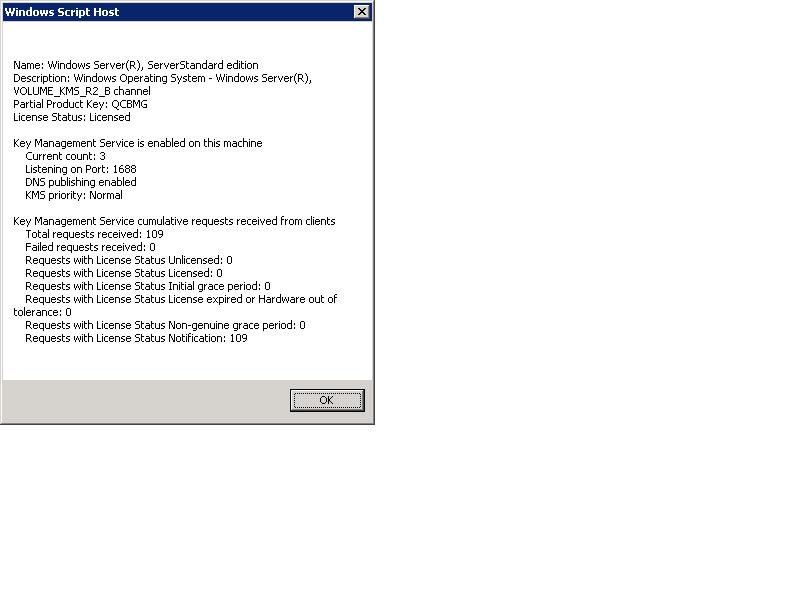 What do I need to do to make the count increase so that machines will actually activate?