Hi,
I have a very large MS Word document (2007).
At the end of every paragraph I need to add the character ~
Is there a way using find a replace to do this? Ive tried using the special paragraph character found in 'more' options but it doesnt work. See attachment.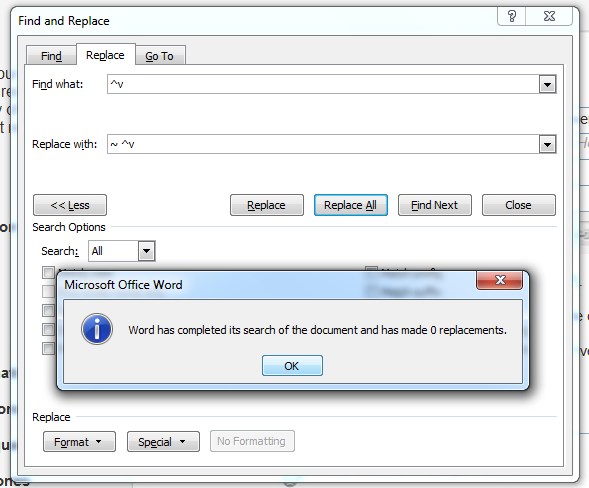 Any other method I can try?
Thanks