Good monring,
I am sure this has a simple answer but here we go.
I have built a form that has a Field Name: Total. The field name total is the dollar amount from a sub form called items. Inside the Sub form there are additional field names (Description, Qty, Unit, Unit Cost, and Total). First question I have, how could I make this sub form calculate values, Total=(Qty*Unit Price) and store that value inside the Subform.item.total field name AND still use the footer of the sub form to calculate the total for me. When I do this, it will not let me take the SUM of the total column in my sub form. Any suggestions?
Currently, I have the sub form set up so it takes the total of the user entered values instead of taking the (qty*unit cost) formula into perspective. When I do that, the total shows up correctly inside the main form but the total does not actual get placed as a value inside the table. So when I pull up a report on that specific main form record, no value shows up in the total box of the report. Anyone know how I can make it so that value stays in that record ASWELL as shows up in any report? Any help would be much appreciated.
Thanks!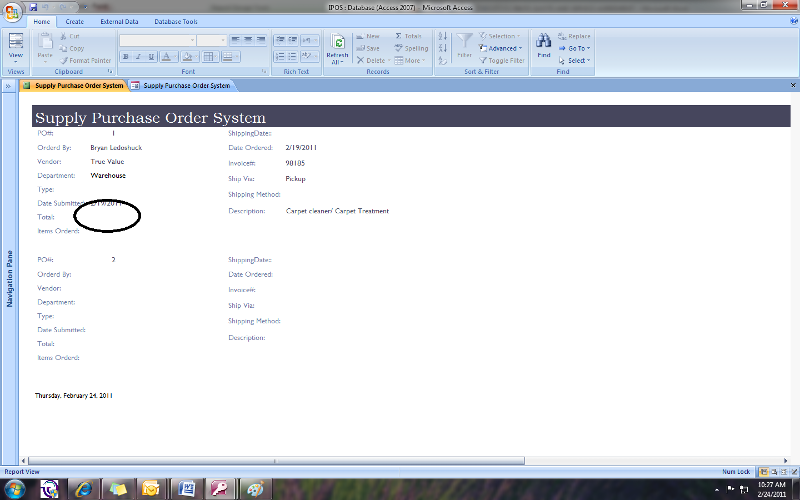 Totals.png