Hello,
In some cases, when attempting to locate cells with various font or fill colors in Excel (2007), the Find and Replace function returns a message saying:
"Microsoft Office Excel cannot find the data you're searching for."
even though the color specified in the Find function is obviously present.
For example: the attached file contains two groups of cells each of which has been filled with a color from the default color palette (Figs. 1 & 2).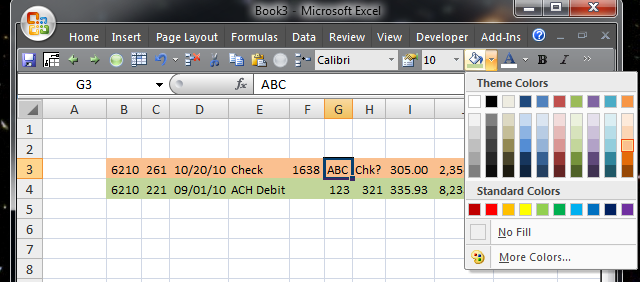 After selecting the option to search for cells filled with one of the colors (tan) in the Find and Replace function (Fig. 3),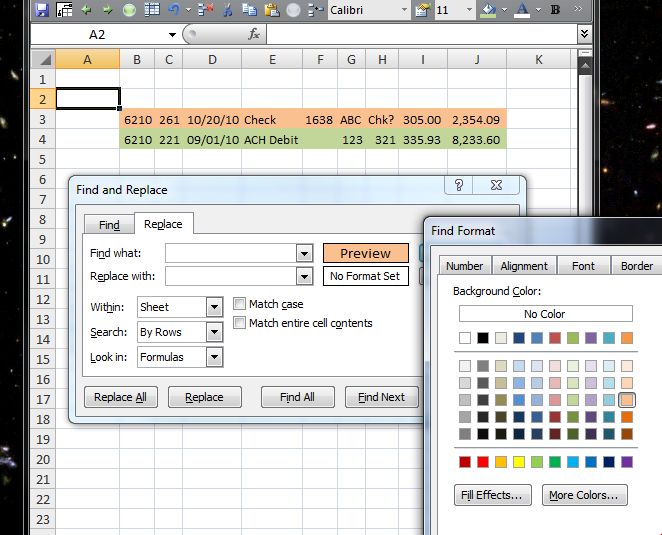 clicking Find All successfully determines that nine cells are filled with that color (Fig. 4).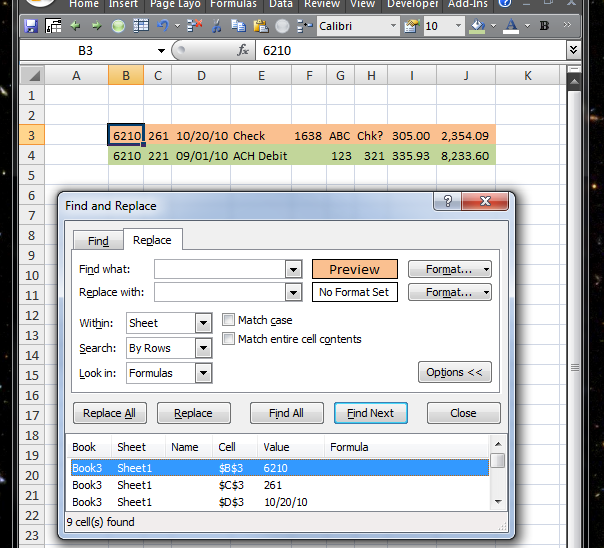 However, when the process is repeated after designating the second color (green) (Fig. 5),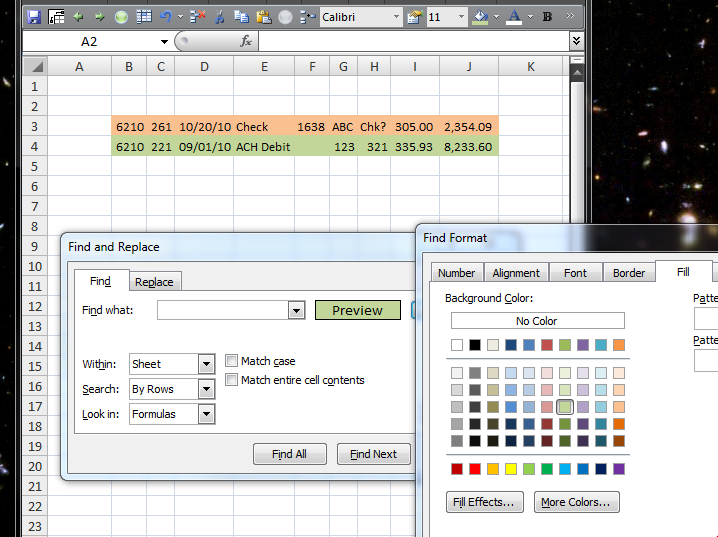 pressing Find All results in an alert indicating that none of those cells can be found (Fig. 6).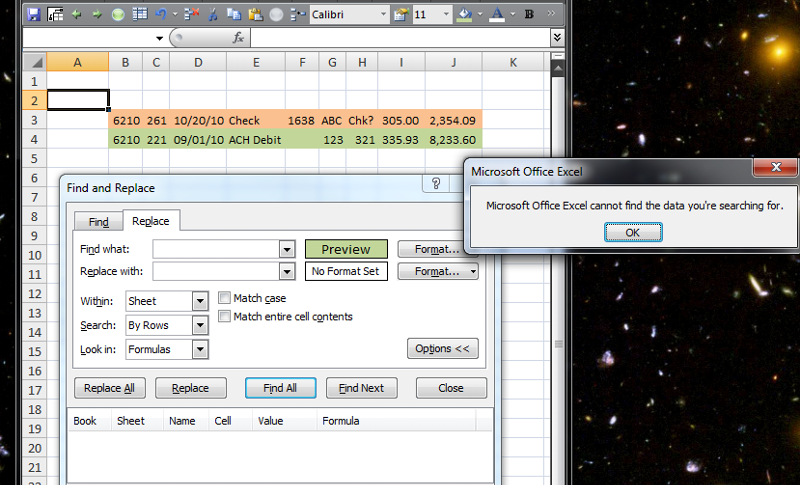 Can anyone explain why this is occurring and more importantly, how to fix it? Why would one color from the default palette be identified and the other not?
Thanks
EE-2011.0226.xlsx