Hi,
I am using a Desktop with Windows 7.
The configuration is as follows
I3 processor, 8GB RAM, Intel board with 1TB HDD, 24inch Dell LED Monitor with 320 GB Lacie Ext Firewire HDD connected.
My Widdows 7 is crashing very frequently now a days.
I have attached the Screen shot and error logs
Request experts to provide a solution.
Thanks,
Rishi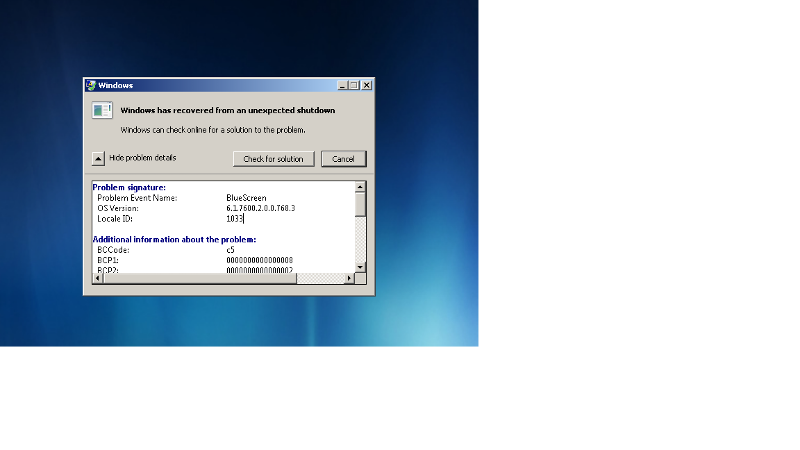 Win7CrashError.txt