Hi Experts,
I have a question regarding the SQL Server 2008 Cumulative Updates.
We have a AMD 64 bit SQL Server 2008 instance which is on SP2, I am now trying to apply the latest Cumulative Update to the Server.
Below is the screenshot from the Microsoft website.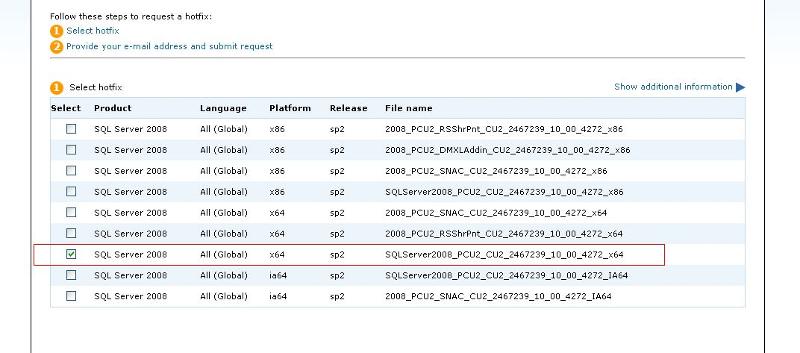 I wanted to know if the file circled is the correct one to be installed on our Server.
I see there are two more X64 files available 2008_PCU2_SNAC_CU2 and 2008_PCU2_RSShrPnt_CU2. I guess they are for upgrading native client and Reporting Services.
Can you please let me know if what I guess is correct and I have to apply the pacth that has been circled in Red.
Thanks,