I'm just trying to configure a Server 2008 R2 SP1 Parallels virtual machine and am having the following issue during install:
A required CD/DVD drive device driver is missing. If you have a driver floppy disk, CD, DVD or USB drive, please insert it now.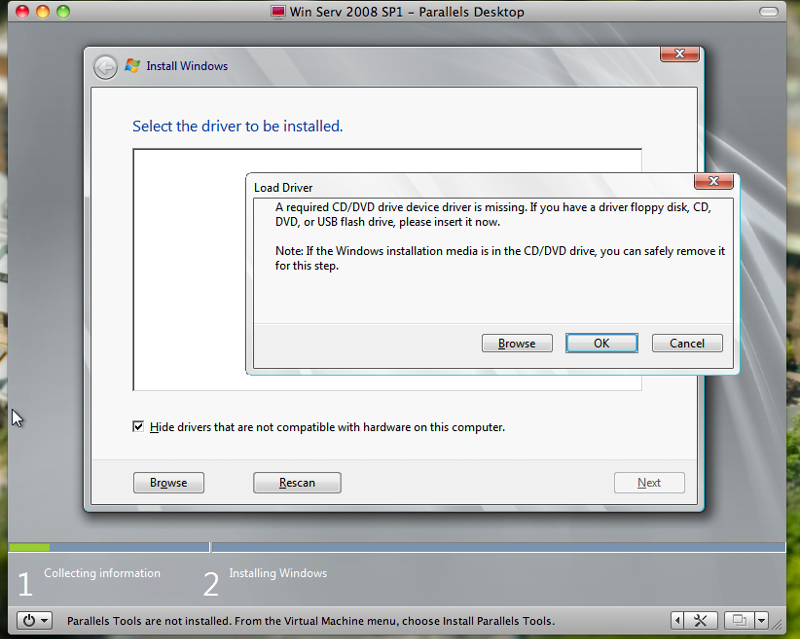 Thing is, I've using an ISO I've downloaded from MSDN. Has anyone had this before? I've tried an alternative Server 2008 ISO too, same issue.