Hello and thank you for your attention to my question.
Workstation running Vista Biz x32.
Everything works fine all programs work great except SoftrosLANmessanger. It's a network im software. It was working fine then all of a sudden this messages started appearing.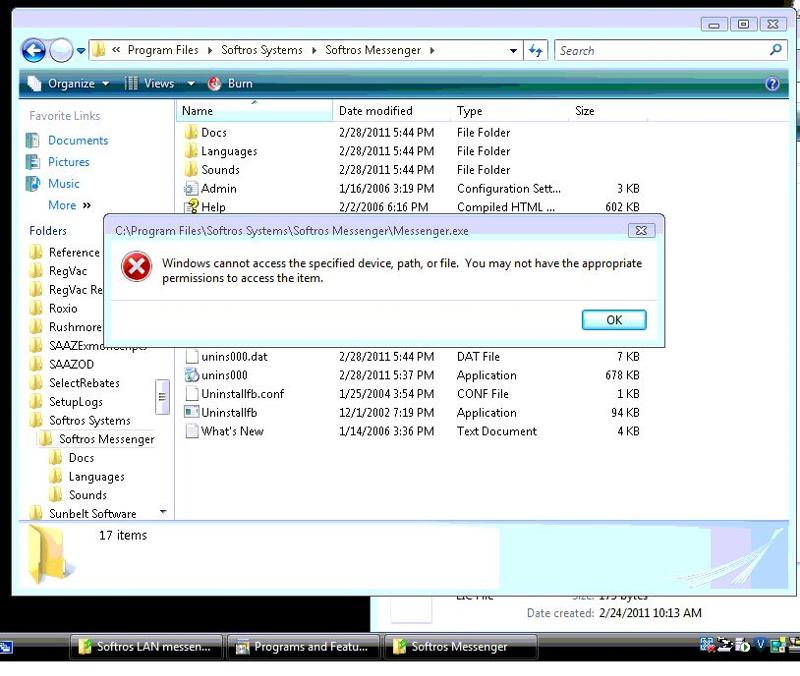 I have uninstalled the program several times. Even manually deleted all registry keys after uninstall and rebooted the pc. But that had no effect on the issue.
The issue has to be with the local machine, b/c it works fine on the rest of the pc's.
I don't believe it's a permission issue b/c all the other programs installed work fine.
Around the same time an error registered in the application log. It does not say much.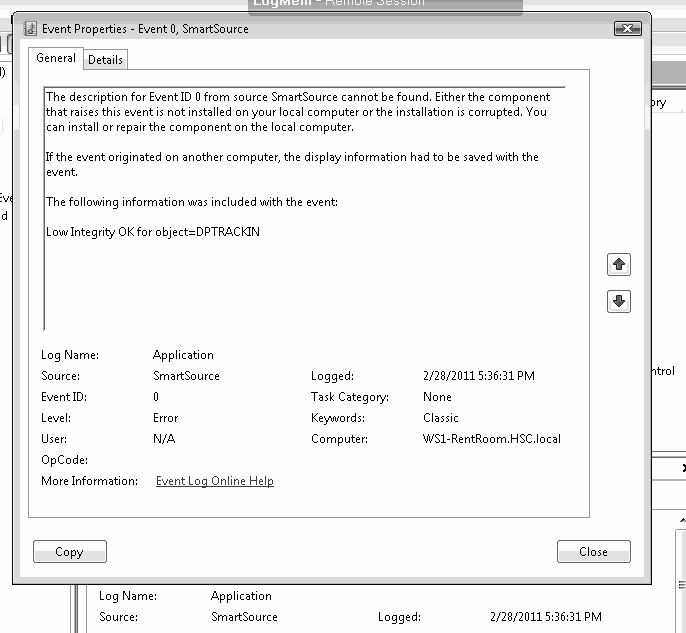 Please any input would be appreciated.