Hi!
I have a problem with exchange 2010 EMC which stops work, probably after windows update of Windows Management Framework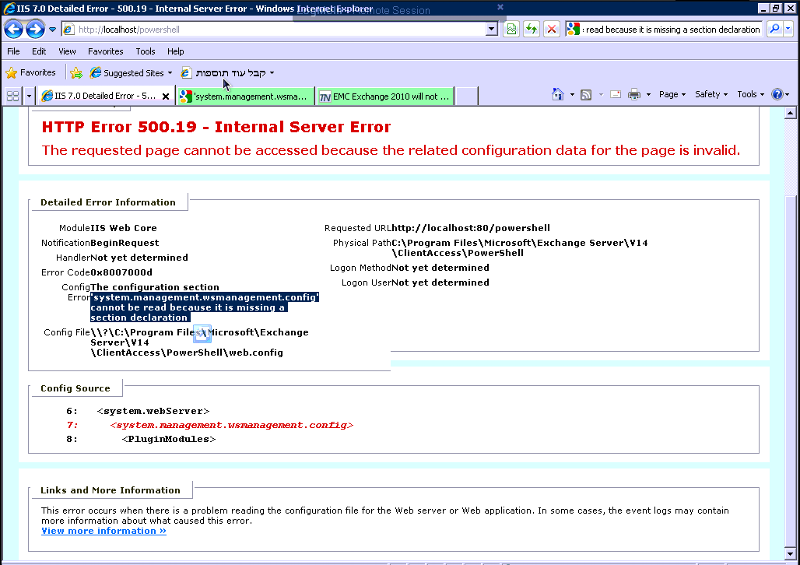 when I check installed features I see that winrm IIS extention not installed, but when I try to install it I got following error:
Attempt to install WinRM IIS Extension failed with error code 0x80070057. The parameter is incorrect
to install it I run:
"ocsetup.exe" WAS-WindowsActivationServi
ce;WAS-Pro
cessModel;
WAS-Config
urationAPI
;IIS-WebSe
rverRole;I
IS-WebServ
erManageme
ntTools;Mi
crosoft-Wi
ndows-Web-
Services-f
or-Managem
ent-IIS-Ex
tension
any thoughts what wrong?