I have added an export button to one of my forms, and I would like for the user to be able to click the export button, then bring up the output to dialog.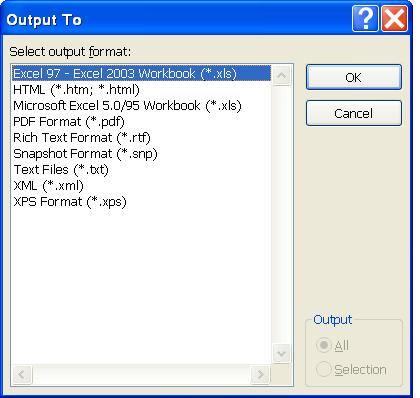 Then save the file to predetermined location.
My question is once the user selects the output type they want, how do I specify the correct file extension in code.
This is the code I have now:
DoCmd.OpenReport "RIF", acViewReport, , "[Main-Master].[IDTag]='" & ID & "'"
DoCmd.OutputTo acOutputReport, "RIF", , \\servername\Files\" & ID & ?????????
DoCmd.Close acReport, "RIF"