I am currently testing exchange 2010 to do a transition from 2003. I am trying to test the e-mail flow but I am hitting a problem with routing I think.
Image 1 attached is the current system setup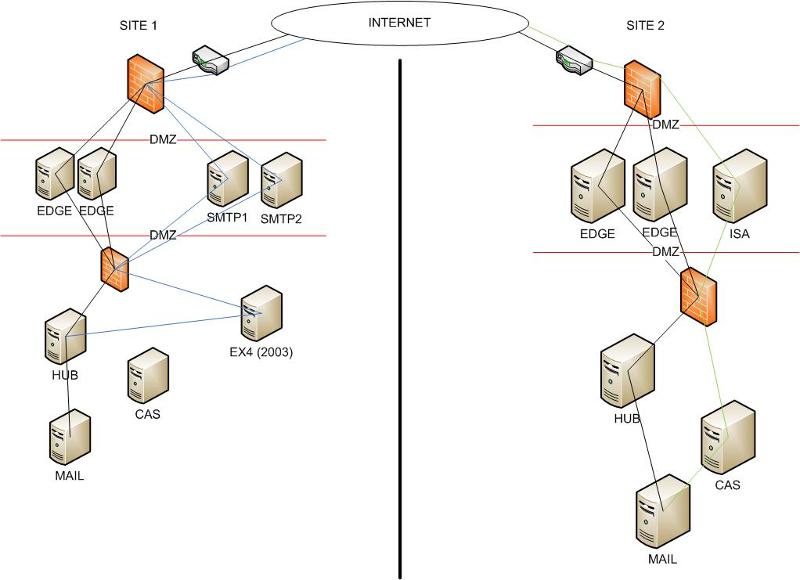 From a 2010 client I send an e-mail and the message tracking shows me that the e-mail goes from 2010 mail to the hub server, but then instead of going to the edge server it is going to EX4 and out via the smtp servers.
Image 2 attached is the setting that could possibly be the cause?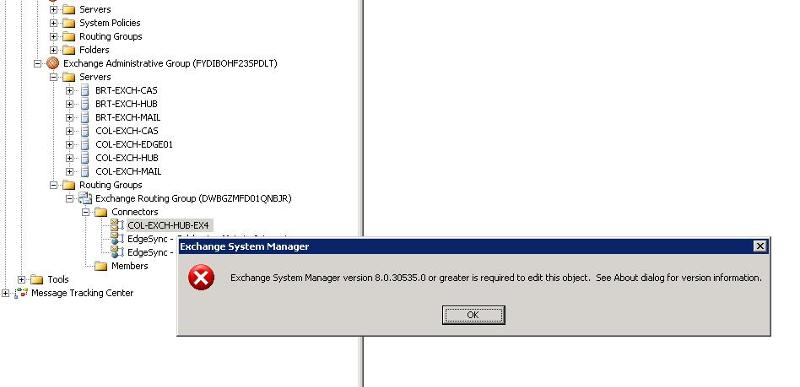 as you can see I am viewing that from 2003, as I cannot find a way to see the connector in 2010 yet.
IS this the cause of the problem? if it is how do I go about getting around this so I can test the exchange 2010 setup so a exchange 2010 client will go: Mail - Hub - Edge - Internet. Instead of using the 2003 server setup.
Any help at all would be great, links ideas anything as totally stumped at the moment.
Thanks!