So I have very limited knowledge in creating reports, but I guess i want to see if this can be done, and if it can be, what steps do i need to take in order to make this happen. I will upload a sample of the database as well as a picture copy of the report i'd like to generate.
I would like to create a report in the following format.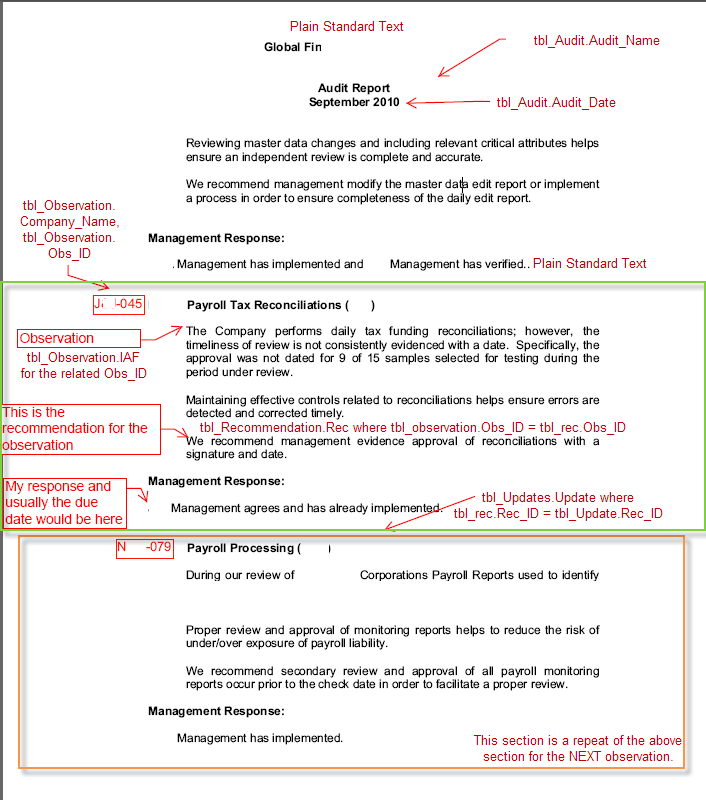 in the image, i've included some code as to what fields i'd like where. I'd want to report observations, recommendations, and updates that are all related to a main audit ID. Then each section would repeat as necessary.
The only way I could think about doing this, is maybe having separate queries then combining them into 1 report, but I dont know how to go about doing that?
Any guidance or suggestions is welcome.
AuditTrackerVersionTest.accdb