I have a small pop-up form that I call "Database Window"; basically it lists tables and/or queries in a list box for the user to select - The list box record source type is "Value List" that is generated by a sub that reads the database and serve as an SQL row source.for the list box.
It works fine except that due to the large numbers of queries It exceeds the maximum of 32750 characters for for a row source on occasions. I can overcome this by testing the length before it is used as a row source and if it is too large, tell the user to further limit the search; no problem thus far.
However when I limit the serach sufficiently a number of "mysteruous" queries appears in the windows, all starts with a tidal char (~) and look as if they are old failed SQL's - I certainly did mot allocate theses names
(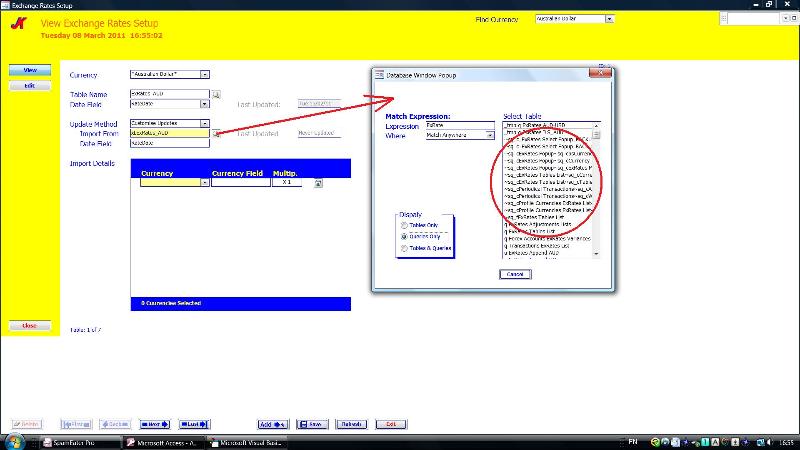 I cannot find those "queries" anywhere in the the database (presumable they are hidden) nor can I display them when I click on them in the List
Can someone help me to:
1. get rid of those redundant sql's and more important,
2. What should I do (or not do) to avoid those sql from collecting?
Many thanks
Jacob