Using the left most cell of the header (in bold), perhaps creating assigning a name to it.  So the the length of the first row below can be identified, then:
-Copy the first row below the header (this 2007 verbiage, my apologies, but we doing this in 2003)
-Paste (only formats and formulas) and move down the current cell contents down one row.
This simplifies the adding of new data to the "table".  Please include excel workbook with the solution.
See attached.
Thanks,
Juan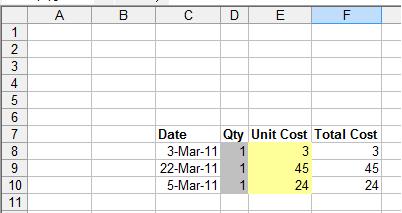 Macro--Add-rows---same-format-an.xls