Hello,
Do you recognize the pop-up shown in this screenshot?  It repeatedly appears when I am doing online searches. It is not really that helpful and is actually quite annoying since, as you can see here, it obscures the drop-down information normally associated with a particular site.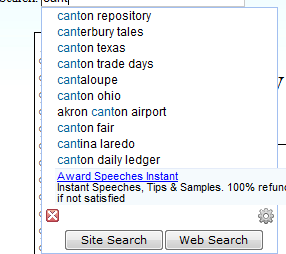 FYI, I use IE8 exclusively.  I have looked in the IE options areas for ways to disable it but have not been successful. The fact is, that I'm not really sure if it is part of IE or some other annoying software that has found its way onto my system.
Any help or information would be much appreciated!
Thanks