I am trying to add specific features of IIS to a Windows 7 Enterprise image and I am having trouble mapping or finding out what the commands are for each corresponding GUI name.
I am trying to install the following features as listed in Add Remove Windows Features.
Does anyone know what they are called via the command line?
* IIS Metabase and IIS 6 configuration compatibility
* IIS Management Console
* IIS Management Scripts and Tools
* IIS Management Services
* .NET Extensibility
* ISAPI Extensions
* Default Document
* Directory Browsing
* HTTP Errors
* HTTP Redirection
* Static Content
* HTTP Logging
* Logging Tools
* Request Monitor
* Tracing
* Dynamic Content Compression
* Static Content Compression
* Basic Authentication
* Request Filtering
* URL Authorization
* Windows Authentication
* MSMQ HTTP Support
Of course I can install all of these features using windows add/remove but I would like to install using DISM commands during operating system deployment.
I am just not sure what each feature is called in DISM
Example - dism /online /enable-feature /featurename:Name-of-Featu
re
Any help is appreciated.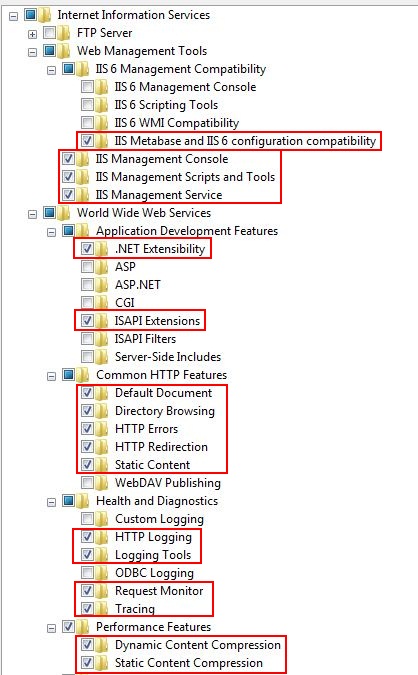 2b.JPG