I have an external drive that I have
never
"write protected" but recently I have found it to be so; there is no "delete" option in the drop down and no matter what I do, in Properties/Security, I get the same results: "write protected".
I've noticed that sometimes to "write protected" warning is on a file; like in this example.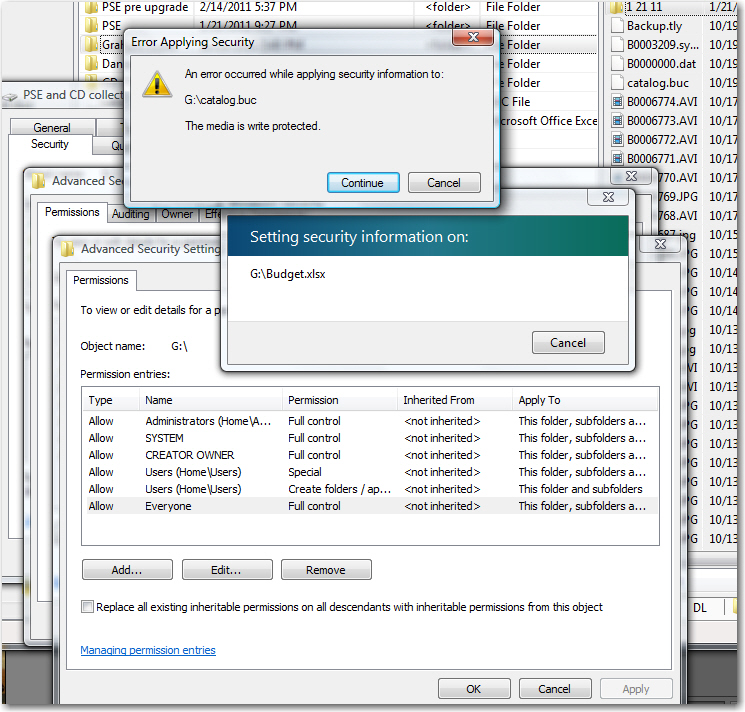 Other times it is related to another file type, like in this example"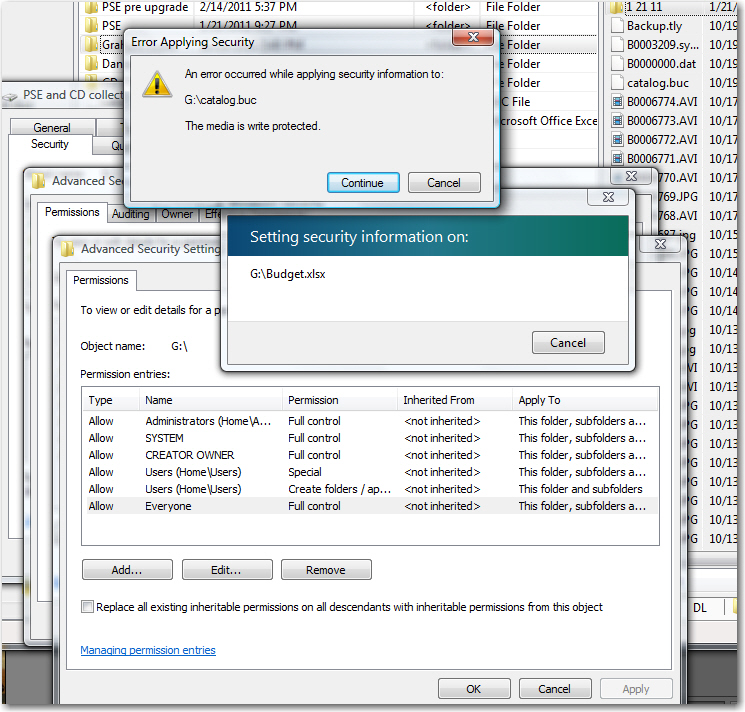 Am I trying to fix this in the wrong place?