I have a set of a few thousand records that I need to import into my database. The data is structured so that each record in the database is comprised of a number of rows within the database (see attached image).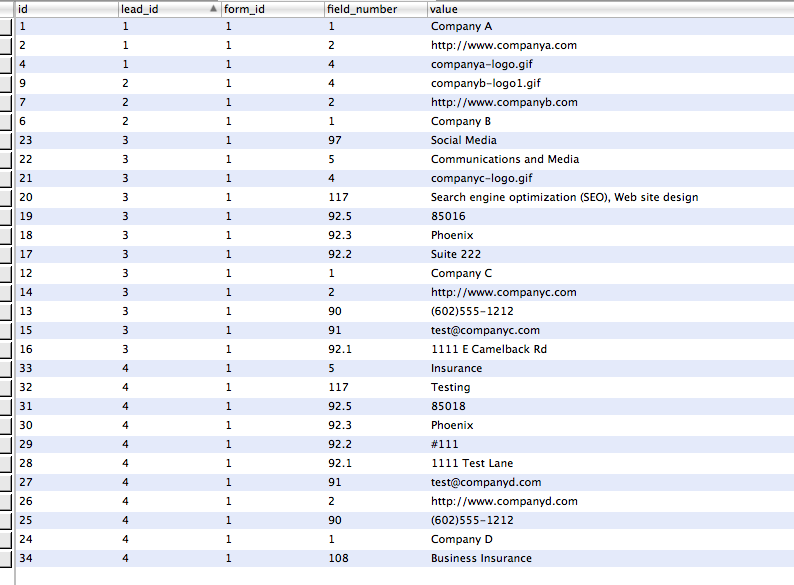 So in the case of the attached image the 2nd record has only three fields entered and they include: company name (field #1), company website (field #2), and company logo (field #4).
If I have an Excel spreadsheet where each row includes the entire record (i.e. column 1 is company name, column 2 is contact name, column 3 is street address, etc.) what is the best way to import this into my database (using PHP) so that each field in my Excel Row (i.e. A1) is put in its own row in the db like in the image attached?
thanks.