I am trying to configure a Small Business Server to accept messages of up to 25 Mb. Everytime I try to do this I am stumped.
If I perform telnet company.com 25 I see the following
220 remote.company.com Microsoft ESMTP MAIL Service ready at Mon, 14 Mar 2011
11:04:39 -0600
I then put in ehlo and my own domain
ehlo myowndomain.com
250-remote.company.com Hello [137.xxx.xxx.xxx]
250-SIZE 10485760
250-PIPELINING
250-DSN
250-ENHANCEDSTATUSCODES
250-STARTTLS
250-AUTH
250-8BITMIME
250-BINARYMIME
250 CHUNKING
I am not sure what the size represents. If this is bytes, KB or Mb.
Also I have some screen shots of Exchange configuration here.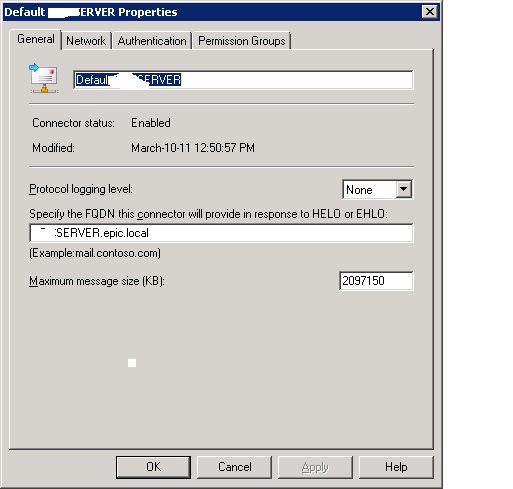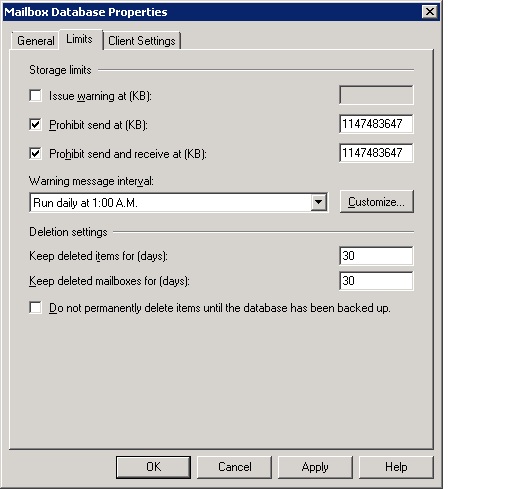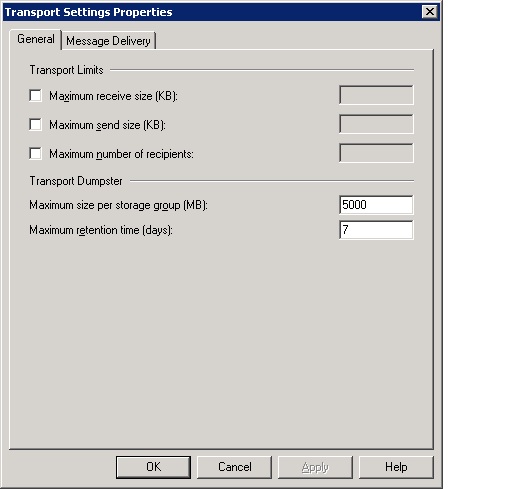 Can you help me determine what I am missing?