Hi,
I've wanted to open the Exchange Management Console like always but I got an error message now (picture 1).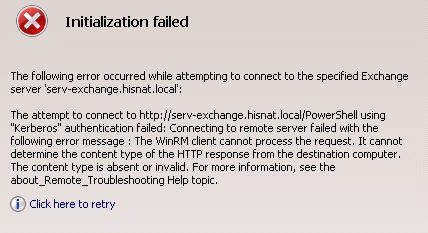 And when trying to access the modules section in the Powershell virtual directory on IIS I get an error message too (picture 2).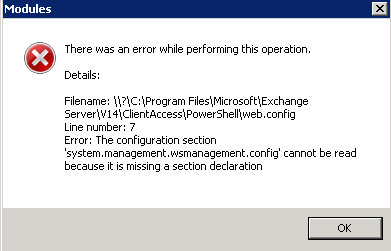 My users can still send and receive e-mails but I can't create new users, for example. I need to resolve this!?
I've also found the following in the Event Viewer: "The setting ExternalProxy in the Web.Config file was not valid. The previous value was null and has been changed to ."
And also this: "The Application Host Helper Service has detected that administration.config file doesn't contain valid configuration. Config history backup feature has been disabled. It will be re-enabled automatically once the configuration file is fixed."
Any help is greatly appreciated! :)
Jerome