Hi EE members, I'm currently doing my homework on an upcoming project which requires the deployment of a Cyberoam CR35wi UTM device at one of our remote offices, linking to the EBS2008 Security Server (running TMG Medium Business Edition) at our HQ. Currently this is configured using RASS and a more secure link is required which is where the UTM comes into the picture. You'll also note the wireless bridge being employed to provide a low-cost, high-speed link for the VPN tunnel. So far this works very well, so I won't be changing it for this particular site.
The envisaged result would look as follows: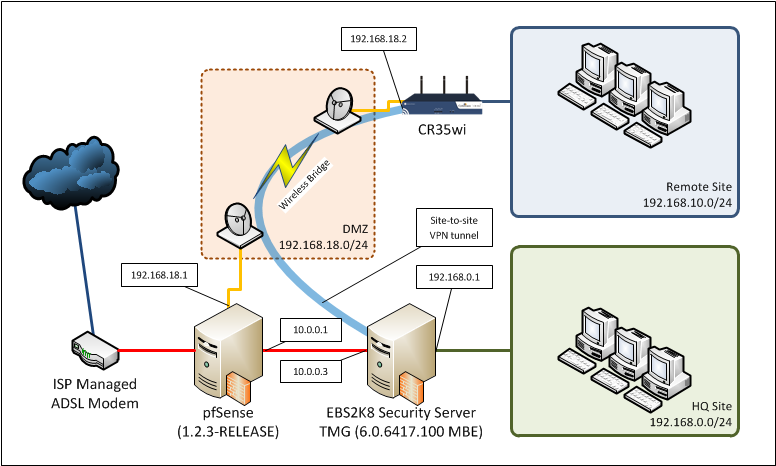 So far I've found some reading material at the Cyberoam KB site:
VPN Interoperability
, and would like to obtain some tips which are TMG specific.
Any feedback will be appreciated.
Regards,
Byron.