Hi all,
i have a very strange and bizarre problem using webi version of business objects XI.
I used a days between function to determine the age of two dates...but for some reason the day turns the next day at 6PM. My tech support has not been able to find a solution. Any ideas, experts? see below the images of the result:
the formula i am using for age is:
=DaysBetween([Query 1].[Actual Start Time];[Current Date])
below i am showing both values and see that the Age jumps one day at 6pm...a day later.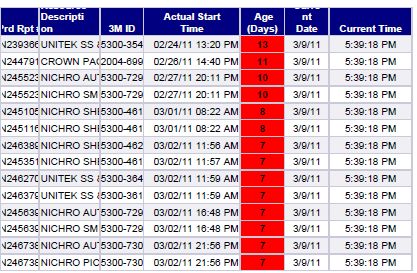 age2.jpg