DOC file with mail merge pulling fields from XLS file. (2003 format, working since....2003)
XLS file (multi-user) saved to XLSX.
DOC file saved to DOTM.
If I'm on my laptop, I can open the DOTM off the file server, merge, then output to a new Word file.
If I'm on the Terminal Server, I can open the DOTM, but fail to connect to the XLSX. Doesn't matter if I'm logged in as a user or administrator.
Error has occured: External table is not in the expected format.

Clicking OK gets me this: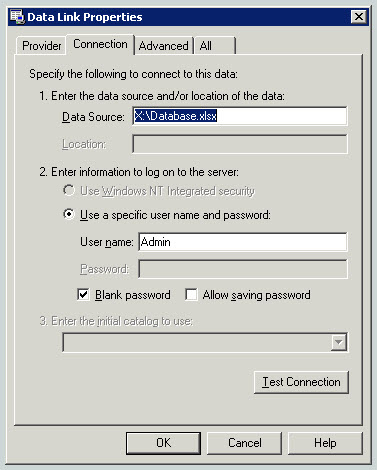 The "Provider" tab looks like this...trying to use Access connector?