Hello,
In Excel (2007), is there a way to change the formatting inside a cell?
For example, suppose your default font is Calibri, 11 and for Wrapping Text, you want the lines of text
inside
the cell to be closer to each other without changing fonts or the 11 pt. size. How can that be accomplished?
Being on the Excel forum means you are likely familiar with this box from Word (2007), which is where these types of changes are made there: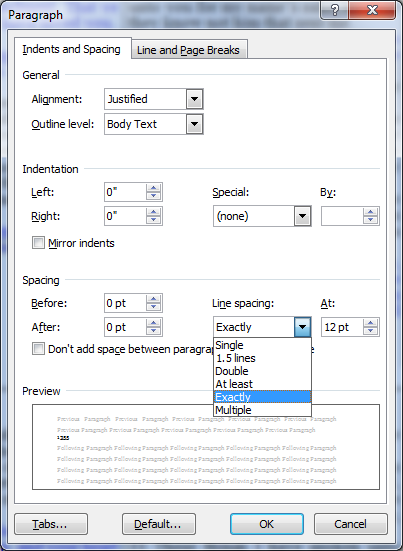 I'm looking for a place to make the same type of changes in Excel.
If no settings box is available, is it possible to accomplish the same thing with some type of code.
Thanks