Upgraded our production server from ESXi 4.0 to 4.1 over the weekend. Since the upgrade I have been seeing an issue where disk latency to our iSCSI SAN will intermittently spike dramatically for about 40 seconds. When this happens all other VM performance metrics flatline to 0.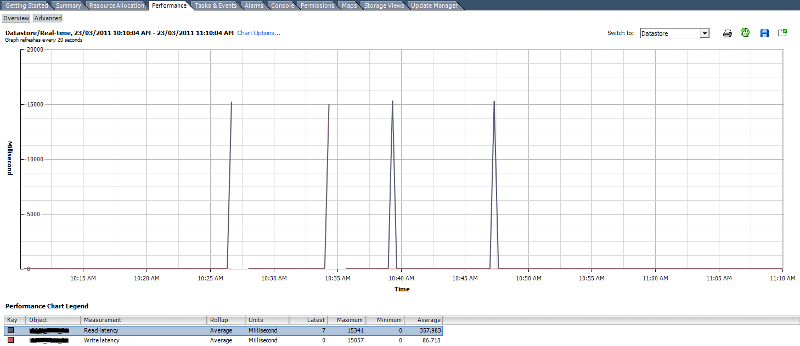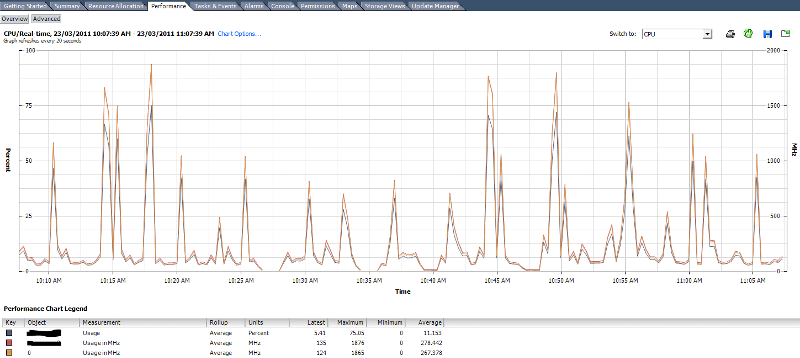 As our SBS 2008 VM is one of those affected this means the network just stops and then starts up again. At the moment the issue is just annoying, I'd like to get it sorted before it escalates.
This issue did not exist while we were running ESXi 4.0 on this host. Any pointers on where to look at resolving this issue are much appreciated.