I want to allow access through our firewall for external access to XenApp6.
Currently internal access works fine. I am unsure of the firewall rules required.
In the environment we have 1 XenApp web interface server and 4 Xenapp servers.
I have natted port 443 and 80 to the web interface server. I can access the login web page, login, view list of published apps. However when I try open an app, it halts through the final step in loading the app (See attached image).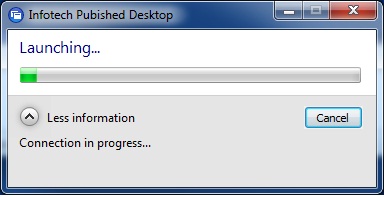 I am not sure if this is a firewall issue or a relay setting that is incorrect on the Web interface that is halting this app from loading.