Hello,
After I installed Windows Server 2008 R2 i want to install .NET Framework 3.5 SP1.
When I select .NET Framework 3.5 SP1 from the Features node I receive an error.
When using PowerShell the following error is displayed: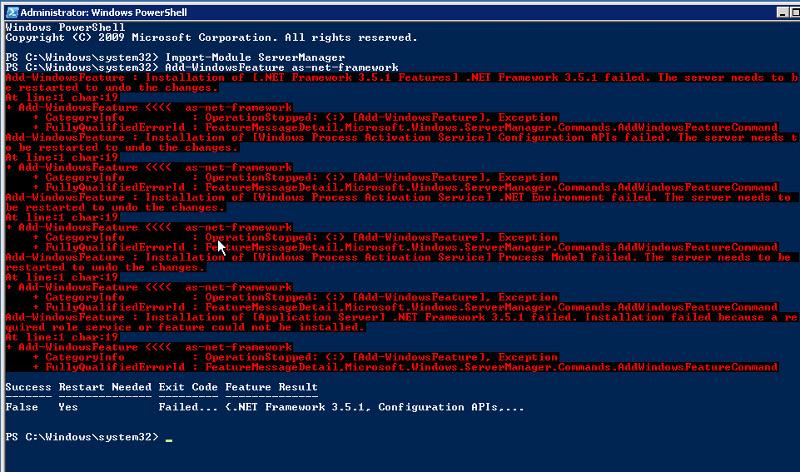 Also, when selecting the Application Server role the installation of .net goes wrong.
Any thoughts on how this can go wrong?