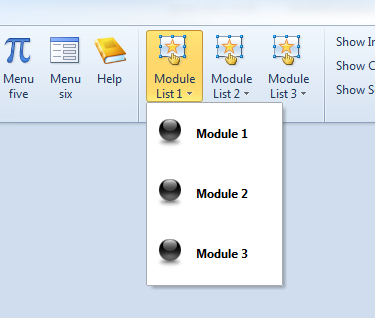 So I have that list of subitems on a form and I need a code to delete the list.
I was reaching at something more or less like:
 for i := dxBarSubItem1.Count - 1 downto 0 do




  begin




    if dxBarsubItem1.Items[i] is TdxBarLargeButton then




    TdxBarLargeButton(dxBarSubItem1.Controls[i]).Free;




  end;



Problem is that there is no "Controls"..
How can I do this?
Also got these errors on line 1 and 3 of the code above:
Undeclared identifier: 'Count'
'THEN' expected but identifier 'Items' found
Thanks.