Recently, I added two drives to the existing RAID 5 configuration on my Dell PowerEdge 2900 III that is running the PERC 6/i Integrated (embedded) controller. Originally there were three 300GB 15K RPM drives and now there are a total of 5. The O/S is Windows 2008 Server 64-bit with Hyper-V.
Using Dell OpenManage Server Administrator, I reconstructed the RAID set to include the two new disks and the OpenManage server administrator successfully recognizes the total new capacity of Virtual Disk 0 to be 1,115.50GB.
Four of the disks in the RAID set are a part of "Connector 0" and the fifth disk is a part of "Connector 1" (see attached screenshot):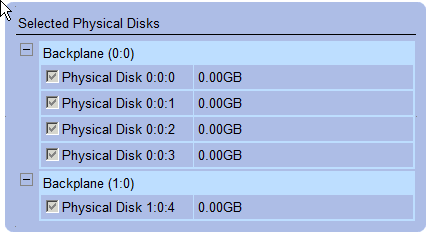 After rebooting the server, I have gone into Server Manager -> Storage -> Disk Management to add the newly available space to the existing logical drive D however the "Extend Volume" option for the D drive is grayed out.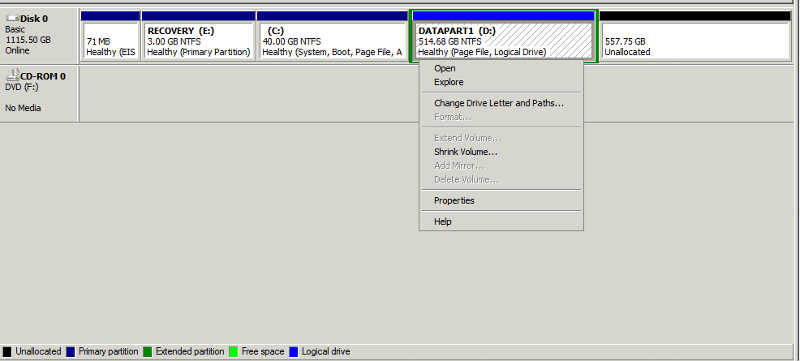 Does anyone know why this option would not be available? From all my research it should be contiguous space and available to be added to the D partition.
Any help would be most appreciated!