It's a question from my Calculus text book (Single Variable Calculus: Early Transcendentals by James Stewart 6th Edition), and the question states: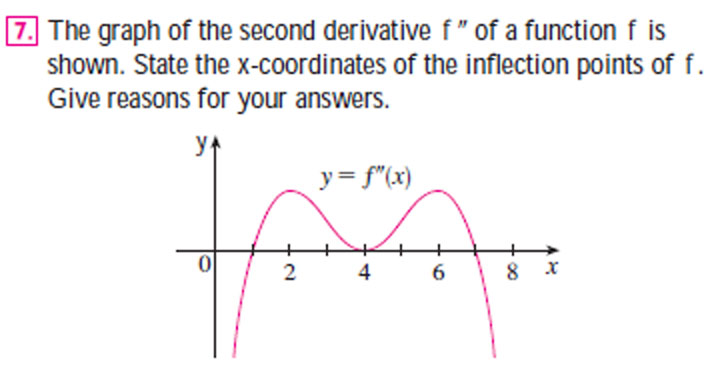 I understand why x = 1 and x = 7 are inflection points, because it is at those x's that the f''(x) returns 0 and changes direction or sign to positive or negative, causing the f'(x) function to have increasing or decreasing slopes @ those points.
What I don't understand is why x = 4 is NOT an inflection point? f''(4) = 0, and turns from decreasing to increasing... so what makes x=4 a special excluded case?