Hi Experts
I'm stumped.
I have a number of member servers running different apps. One of the member servers (IP address .12) requires multiple people connecting to it via Terminal Services
So I detailed my requirements to the MS Voume License reseller and we paid close to £900 for 5 CAL's. I state the price as that may provide a clue whether the right product was ordered by the reseller.
He stated that two types of TS licences were required in windows 2008 and gave me this link
http://www.microsoft.com/windowsserver2008/en/us/licensing-rds.aspx
So the screenshot atached shows the online volume license portal and there are no licenses...there are 5 ISO images I can download under the server section and I don't know which one to download and install to enable this server to have 5 USER TS CAL's.
The server .12 has been built with the TS role and is being used by the limitation of two people and I have 21 days to play with before the 120 day period runs out.
Can anyone assist in the deployment of user CAL's not device based CAL's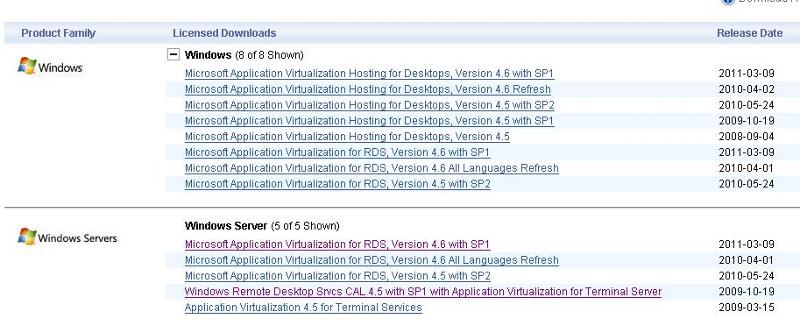 Thanks in advance Experts!
Rob