Hi! Please help me on this.
Enclosed attachment is the forest topology of my company. We are now trying to migrate "service account" from the source domain to target domain.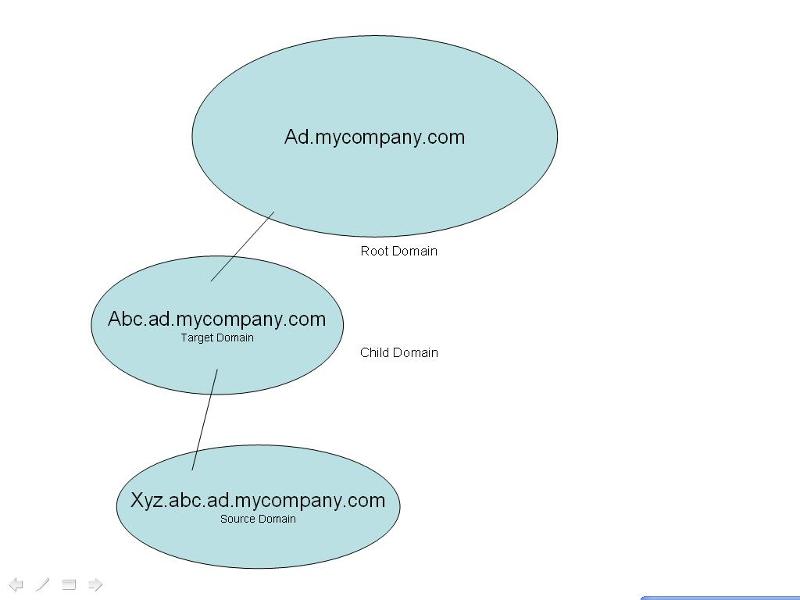 Our company is a food product manufacturing company and have offices across globe. Each domain has 10000 user objects and 500 servers
I'm now stuck with how to plan this activity and what are the points of concern during migration of service accounts.
1) Where do I install ADMT tool; On source DC or Target DC.
2) Using service account migration wizard will it keep the same GUID / SID or will it change.
3) If GUID/SID changes will the account permission and group membership remain intact after migration? Any changes to be done before migration/after migration?Any task to be carried out after migration? Kindly suggest.
4) After moving the service accounts will the it's password expires?
5) After moving the computer object do I have to restart all the server/computer? and can login happen in the target domain?
6) Any DNS planning / preparation is required? Before/After Migration.
7) What test need to be carried out to check whether migration is successful?
8) Lastly, planning source domain demise.
Thanks a lot!
Narsiman.